Comrade Vlad Linen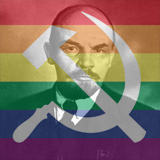 Comrades,
As 2016 comes to a close, so does the glorious senatorial career of Commissar Boxer from the Great Collective of California. We must celebrate the wonderfully stimulating ideas she has added to the body politic. For example:
"Call me Senator....I worked so hard to get that title"
: Lowly, worthless Brigadier Generals have no respect for the great and glorious Commissar by calling her "ma'am"
despite terms like "sir" and "ma'am" being standard in the military about which Boxer apparently was clueless
. She worked so hard for this position in California
where being a Democrat incumbent means you have the seat as long as you want it
and she wasn't going to take this utter disrespect
from someone who spent a career truly serving our country
!
Tea party members wearing Brooks Brothers suits
: Before tea baggers became racist, sexist, homophobic, illiterate hicks who should star in a remake of Deliverance, Comrade Boxer labeled them as astroturf and truly rich people pretending to be common folks.
Korrekting a person not conforming to proper group think
: The CEO of the National Black Chamber of Commerce had the audacity to not toe the party line in terms of Climate Change™! Glorious Commissar Boxer set this individual straight (or maybe she set him LGBTQIA++ since straights are homophobic?) by pointing out that the NAACP agrees with her position on climate change. And if he is head of the National Black Chamber of Commerce, he should (according to Boxer) naturally take his cue from the
leftist
NAACP on political matters. This disrespectful individual dared to question the glorious Commissar...
Comrades, in the final days of Barbara, oh excuse me, I denounce myself,
SENATOR
Boxer's time in office, what are YOUR favorite moments from her storied career for which she worked so hard?

Henny Bogan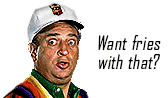 Babs is quitting to get ready for the mission to Mars. She'll be joined by other Dem worthies who will soon be out of office. Harry Reid was rejected on grounds of poor eyesight. That O-dude is staying put because he can't hit outta bunkers. Let's hope the trip is one way.


General Confusion

She will return to the peoples paradise of California to be a special adviser [literate companion] to the lowest information Gov. in the 57 states.


Genosse Dummkopf

oh, wasn't it sweet to see Ma'am fight for Science & Climate (April 2016) :




Comrade Vlad Linen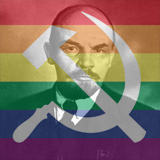 So refreshing to see people stand up to this bully! She is such an angry, nasty SJW/militant snowflake. She needs to be wearing the symbol Comrade Red Square just designed.