Mikhail Lysenkomann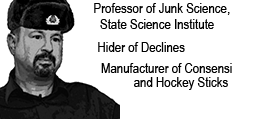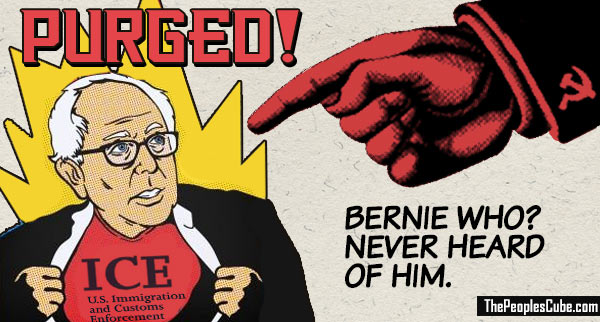 Breaking News...
Comrade Senator Bernski Sanders (☭ - VT) has run afoul of the Current Truth™ and is being denounced as we go to press with this story.
PURGED! BERNIE SANDERS NO LONGER FAR ENOUGH LEFT
Democratic socialist Sen. Bernie Sanders (I-VT) is no longer left enough for some Democrats, because he has been reluctant to join calls to abolish U.S. Immigration and Customs Enforcement (ICE).

That's according to the New Republic, once a reliable center-left organ. Writer Sarah Jones has declared that Sanders is "undermining his position as the nation's most prominent left-wing politician" by suggesting that ICE should be reformed, rather than endorsing the total elimination of border enforcement.
Throughout the glorious history of our movement, the word "fascist" has been used to denounce any of our fellow-travellers who aren't far enough to the Left (see: AFL and CIO denounced as Fascist by the IWW in the 1930's). While we haven't yet detected the use of "the F word" being used to shame
our Socialist hero
someone who no longer exists, we're sure it will soon appear in Mainstream reports.

Red Square

It's not easy being a socialist. You have a lower life expectancy than if you lived in Baghdad or Chicago.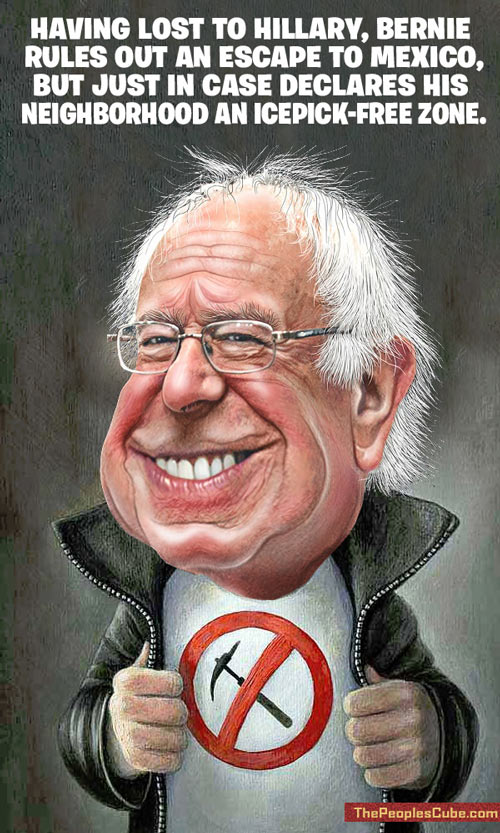 Red Square

Is it time for Bernie to come home to roost?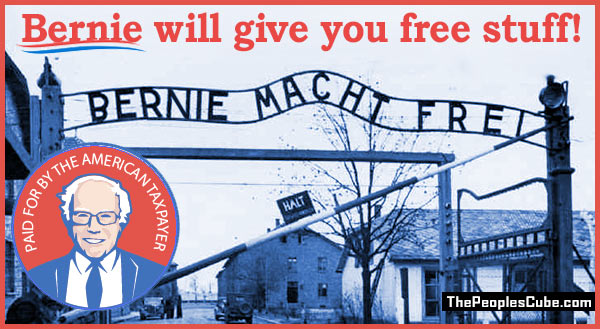 Red Square

What we tell Bernie supporters and what they hear.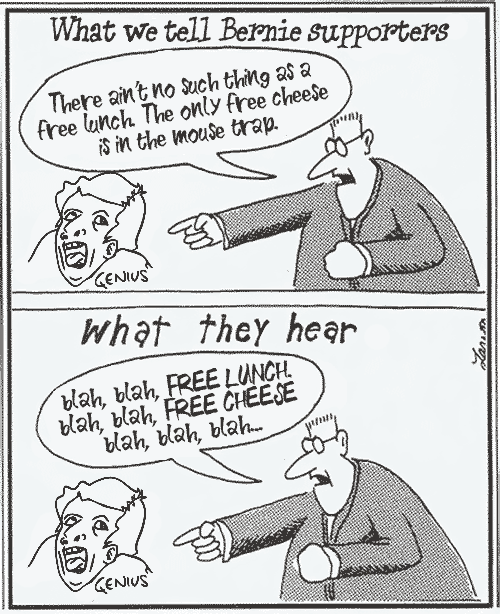 $.$. Halliburton

That's one of the dangerous things about being on the Left. No matter how far Left you go there's always someone to the Left of you.


Mikhail Lysenkomann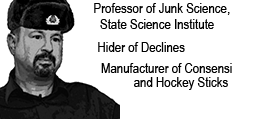 I was working on this photo for this story when the Global Warming hit my office and my power failed.
Here it is, though Comrade Red Square's picture of Comrade Whats-his-name is certainly more equal than this one.