Kommisar of Fatwas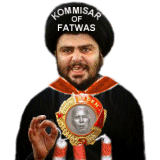 Today (April 25, 2013) as the date of the official opening of the Evil Bush 43 Presidential Library of Islamophobia and Museum of War Crimes by Bush and Cheney, it's particularly suitable for all loyal comrades to express unequivocal condemnation of the war criminal George W. Bush, who neutered the nuclear ambitions of Saddam Hussein and Muammar Ghadaffi, Khadaffi, Ghaddafi (may his spellings be many, rest his anti-western soul).

Bush 43's criminal toppling of Saddam and coercion of Ghadaffi into surrendering his nuclear-weapons program to the U.S. and thereby preventing Saddam and Muammar from achieving their nuclear-armament ambitions prevented IFAPSA (Islamo-Fascist/Paleo-Stalinist Alliance) from achieving the goal of having four new nuclear-armed members by 2013, which means we must somehow get by with the addition of only North Korea and the soon-to-be-added Iran.

We must counter the pro-Bush-43 propaganda by the decadent Tea-Partiers and Right-Wingers attempting to somehow enable LIVs to understand the strategic defeat for our side that flowed from such criminal actions by Bush 43:



--Kommisar of Fatwas


Fraulein Frankenfeinstein

Bushitler was a selfish, white appeasing man. Ponder the death of dear leader Saddam, that he was responsible for. And what is a world with our beloved Saddam Hussein?!! All those statues, toppled to the ground...... such sadness.

and I must add, that our Hussein is much more opening to American bombings, which I know we are deserving. Don't we love the redistribution?!


Chairman Meow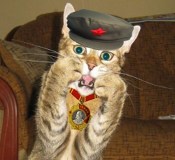 Kommisar of Fatwas
... it's particularly suitable for all loyal comrades to express unequival condemnation of the war criminal George W. Bush ...

Captain Craptek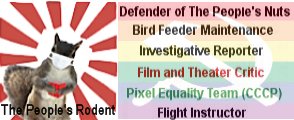 Dear Leader sees: Things to Come

Red Walrus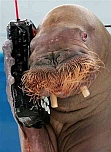 Kelly Ivanovna/келя ивановна
[annoyed she can't find any snippets of the X-Presidents from snl online.

(x presidents approach guy in cave in afghanistan)
Carter: Let me handle this. I know how to talk to these guys.
Reagan: I know. That's why I won the election.]