ThePeoplesComrade

What is the deal? Why is FLATUS unhappy? We need a pole. Was her mind on the content of his character or the color of his words. Is this true desperation, a play for sympathy or is she seeing her travel budget flash before her eyes?

Vladimir_Scratchanitch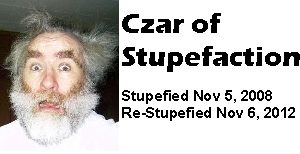 I am guessing Black Barbie is back to not being proud of being an American again.

After blowing money like a Bipolar wife of a tyrannical king for three years, perhaps she got the credit card taken away from her.

Living like there is no tomorrow seems to eventually catch up with everybody. Especially when you are pissing away Other People's Money.

The look on her face says to me that SHE KNOWS it's time to blow this pop stand and get the hell out of town before the cops show up with handcuffs.

Which COULD BE only days away.


Leninka

What happened? Did she just now find out about Dear Leader's and Rahm's longtime romance?


Dedhedvedev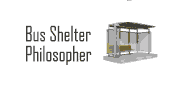 I bet the FLATUS is thinking about that new movie she stars in: "A Fridge Too Far"


frankthekulak

Actually komrades, I'll bet she's wondering, "does this dress make my butt look big?"


Commissar_Elliott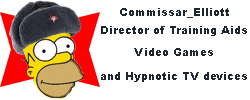 Maybe she was just bored and wanted to take the girls shopping in Paris again.


Krasnodar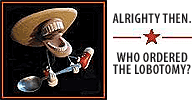 Maybe the lobster suppliers stopped shipments to the White House, perhaps concerned that they would be paid in the same fashion that Obama's programs will be "paid for".