Captain Craptek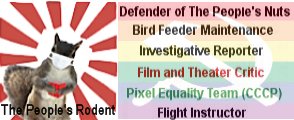 Well, another of the old guard talk radio legends has left us. Bob Grant died in Hillsborough, N.J., earlier this week after a short illness. He was one of the four mainstays of N.Y. talk radio I listened to years ago when I lived on Long Island. "Long John" Nebel, Jean Shepherd, (his short story inspired "A Christmas Story") and Barry Farber rounded out some great radio listening back in the 60's, 70's, and 80's. Of the four, only 83 year old Farber remains.
NEW YORK (AP)
Longtime conservative radio host Bob Grant, whose combative style became the template for broadcasters such as Sean Hannity and Rush Limbaugh, has died at age 84.

Grant's death on Tuesday in Hillsborough, N.J., after a short illness was confirmed on Thursday by New York radio station WABC, which once fired him over his acid-tongued remarks about the plane crash death of one of President Bill Clinton's cabinet members, the first black commerce secretary.