Antonio Salazarinski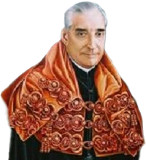 Dr. Jacobson is a
lawyer, professor and he happens to be conservative
. He has provoked the WOKE, and the price for this must be paid!
Being a conservative at an Ivy League school is not an enviable position. Academia is increasingly intolerant.
For years now Dr. Jacobson has been writing at his prominent conservative website
Legal Insurrection
.
But recently the leftist mob attacked Professor Jacobson for writing factually but critically of the Black Lives Matter movement.
And now they're after his head...