Jíbaro

Komrades, tens of billions of dollars are being sent from Obamacaяэ to pay for Castяocaяэ:
But, as a Doctor of this wonderful Woяkэяs' Paяadisэ™ Cubaи Healthcaяэ System, I swear that I don't see a single dollar trickle down:
Our latest ambulance model in our Tropical Gulag is the ONE WHEEL PORTABLE HOSPITAL:
As you can see ALL the CASTЯOCAЯЭ innovations are extremely inexpensive (
Лiиk
). So I ask myself WHERE IN CUBA ARE ALL THOSE OBAMACAЯЭ BILLION$ GOING?
We, the Doctors of this Glorious Caribbean Gulag are not getting the money. Who is??? Ok, I know that
Comrade Fidel has a BIG Family...
. Still, you can feed a family of 35,000 with a lot less than $60 Billions. Then there is the rumor that Fidel is giving away $1 Billion to his favorite American Presidential Candidate (Who can that be?). But, still, that does not account for more than HALF of the $60 Billions that Obamacaяэ has wired to our gloяious Woяkэяs' Paяadisэ™.
Am I losing my People's Dialectic Training?

General Confusion

This is an outrage!!! Who did this?

The deal was they were to get 25% of all funding!!!

How can the People's Pairofdice be such for only 10%?

Do they expect Danny Glover or Harry Belafonte to pony up the difference?

REASON: Letter order bungle

Dedhedvedev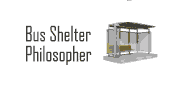 Hmm...the People's Pairofdice? All snake-eyes?


Opiate of the People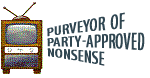 Comrade Jibaro, Cuba needs this money desperately. It costs mucho dinero to get parts for 50-year old cars. You do not expect Dear Leaders Fidel and Raul and their respective entourages to WALK, do you?


comrade tibor
Comrade Hugo with our enlighten one on "Where's my Share"

comrade tibor
Great News! Now with the Billions from Obamacare and Dear Leaders blessing, we are now making the giant stride into mechanized mobile CastroCare. Hugo (I have a penis phone) Chavez will be delighted on his next "visit"