Antonio Salazarinski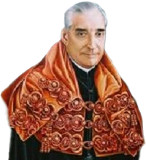 After waiting in line for hours daily to use their government ration coupons,
Cubans get small rations of awful food
at high prices (if any at all)
Imagine standing in a tightly packed line for hours – more of a mob than a queue – and counting yourself lucky because you were able to buy disgusting and barely edible food that you can barely afford.


Croquetas as available in Cuba
A croquette is a small cylinder of food consisting of a thick binder combined with a filling, which is breaded and deep-fried, and served as a side dish, a snack, or fast food worldwide. The binder is typically a thick béchamel or brown sauce, or mashed potatoes.
What a croquette should look like
Jamonada (Cuban SPAM)This is what Cuban Jamonada looks like
This is what SPAM looks like everywhere else
Note:
These delicacies may be coming to your country sooner than you think!

$.$. Halliburton

It's odd to think there are places in the world that are living in a dark age and like Sparta was in dark age, we would know nothing of them but for what the rest of the world wrote of them.


Cradle to Grave Marxist

It's people, jamonada is people!

Red Square