Antonio Salazarinski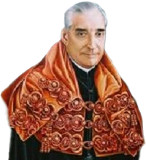 At least three daughters of Democrat politicians have participated in, or posted information on Twitter to help the rioters in America.
Isra Hirsi
Ilhan Omar's Daughter Retweets
List of Supplies For "Comrades" Who Are Rioting in Minneapolis
Minnesota Democrat Rep. Ilhan Omar's daughter Isra Hirsi, retweeted a list of supplies for "comrades" who are rioting in Minneapolis.
Isra Hirsi is the co-founder of US Youth Climate Strike and her Twitter bio says she 'hates capitalism.'
Isra Hirsi retweeted a post from Twin Cities DSA (Democratic Socialists of America): Want to help out your comrades protesting at the 3rd precinct (at Lake and Minnehaha?)
Chiara de Blasio
Mayor Bill
de Blasio's daughter, Chiara, arrested at Manhattan protest
New York City Mayor Bill de Blasio's daughter was arrested at a Manhattan protest on Saturday night, law enforcement sources told The Post on Sunday.
Chiara de Blasio, 25, was taken into custody around 10:30 p.m. after cops declared an unlawful assembly at 12th Street and Broadway in Lower Manhattan, the sources said.
She had allegedly been blocking traffic on Broadway and was arrested after refusing to move, the source said.
"That was a real hotspot, police cars were getting burned there, people were throwing and yelling, fighting with cops. There were thousands of people in that area at that time," the source said.
Chiara gave a residence on East End Avenue as her address — otherwise known as Gracie Mansion, the mayor's Upper East Side home. But she didn't tell cops she was the mayor's daughter.
Hope Walz
Minnesota Governor's Daughter
Hope Walz Was Tweeting Out Intel to Violent Looters and Rioters
Democrats and Islamists are communicating instructions regarding the riots – through their children!