Panem Et Circenses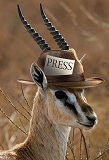 Fraulein Frankenfeinstein

WHAAA?? Why can't living peoples get such freebies? I am living and living should receive benefits before the deceased (or perhaps I should be the utility bills back in the name of dear beloved late Mr. Pulloskies?)
If I die, then do I get "kickback" and paid bills??

I just wonder if these are the same people that voted in the last election? Most curious.


ThePeoplesComrade