Evil Smiley

Today, January 20th, Dear Leader Obama will be crowned in private in a small ceremony. The grand ceremony featuring Beyonce and millions and millions of the proletariat masses will take place tomorrow.
Rejoice huddled masses, for our messiah, overlord and savior will give us all everything forever.
Michelle Obama: "All this for a damn flag!"
Ssee the full video.

ThePeoplesComrade

I think I posted this tribute in the wrong thread so here it is again. One can never get too much of our glorious leader's picture.

Sugar Daddy Bear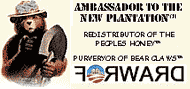 All this for a damn Horse and her Rider.

Opiate of the People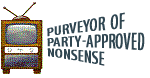 O beautiful for equal skies,
For making fuel of grain,
For prohibited mountain majesties
Above the gun-free plain!
America! America!
Obama's your god now!
So shut your face and know your place
And don't forget to bow!


Red Square