Comrade Vlad Linen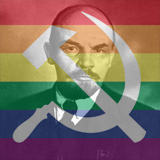 Comrades, it occurs to me that since royalty has coats of arms and Dear Leader is the greatest leader in the history of the world, where is his coat of arms? I'm hereby forming a party committee to ensure that as the most glorious leader ever, Dear Leader gets the most glorious possible coat of arms. We also need a massive budget for this which will require us to tax the rich™ some more. They must pay their fair share™. Suggested Dear Leader coat of arms designs welcome. Golf related images strongly encouraged as this IS the glorious royal pasttime.


Lev Termen
On a lozenge gules, a hammer and sickle or.


Kapitan Kangaroo Kourt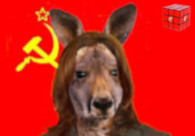 Comrade, Dear Leader is the recipient of the prestigious Ignoble Piece Prize (or is that the Noble Piece of Pie? I can never remember). In any case............He has no need of a coat or arms or even legs. Surrender has not been so nobly demonstrated in almost 100 years. I believe the French were the most notable examples of noble retreat and surrender. They have rarely ceased to wave the white flag of defiance since 1939. Many lessons can be learned.


Ivan the Stakhanovets

Lev Termen
On a lozenge gules, a hammer and sickle or.
...with Baton Sinister.

Zampolit Blokhayev

His coat of arms should also include old KGB Sword and Shield. For without them and most successful covert operation of any that they ran here in the evil, kapitalist, U.S.A., we would never had His Most Serene Excellency and Dear Leader, B. Hussain Obama as the first Marxist President to occupy that office.
I go now to sleep off the bottle of Rushian Standard Platinum Vodka I just finished. Hale Obambam in 2116.
*thud* ...
heeeeyyy... who put that coffee table there?