Hammer and Loupe

NEW YORK -- Responding to the grievances of the unwashed commuting masses, New York's Metropolitan Transportation Authority is getting rid of the decadent and
oppressive chairs of capitalism
in favor of giving more standing room on subway trains for the toiling workers and peasants of New York. Letting more people inside the train will allow a better, fairer, and more progressive commuting experience, as well as reduce the number of excuses to be late for work - all without raising prices for working families.
"New Yorkers are rightfully frustrated with the growing comfort gap caused by the unfair standing/seating ratio in our subways, and their demands of fairness have been heard," the people's MTA Chairman Joseph Lhota said. "We are committed to earning back their trust by redistributing misery more equitably. This solution is aimed to enhance equality of customer experience and reduce privileges for the few."
Upon hearing about the overcrowded trains from his brother who once decided to take the subway but failed to get inside the full car for fear of wrinkling his suit, Gov. Andrew Cuomo demanded immediate action to fix the system and gave the MTA 30 days to design a plan.
Proponents of the new MTA plan praise it as a great leap forward towards achieving fairness in public transportation by cutting down on the immoral decadence of the past.
"This plan will force the privileged few to share the suffering of the disadvantaged whom they have been oppressing for too long, lazing about in their obscene chairs while the overwhelming majority struggled to stand on their feet," the people's MTA Chairman said. "No longer will these scoundrels enjoy themselves while taking the valuable space where two or three other miserable commuters could be standing with their grocery bags after a hard day's work for the common good."
However, as critics of the MTA plan have pointed out, the truly rich and privileged one-percenters are rarely using New York subways, thus avoiding to pay their fair share of misery and contributing no money to the people's MTA. The rich, critics say, prefer their limousines, cabs, and helicopters that are powered by degenerate fossil fuels and only benefit Big Oil.
According to these critics, a true progress in public transportation cannot be achieved unless we outlaw the rich and ban all dirty vehicles
like they are doing in the UK
. Those who can't part with the individualistic idea of personal vehicles will have equal access to
citi bikes
.
Gov. Cuomo has equally praised both the advocates and the critics of the new plan as "very constructive and progressive," asking everyone to calm down and remember who the real enemy is. "These ideas are not mutually exclusive because they all stem from the same belief in government as the only solution to every problem. Government always knows what is best for the people," said Cuomo.

Clara Illbustyourballs Zetkin
There were no seats on these trains either...................
Looks like the NY MTA is on the right track under a De Blasio agenda.

Major Ursa Vitnopants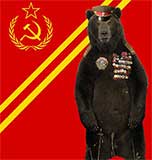 Takes care of that pesky mysogonist man spreading too. This solution is BetterTM.


RedDiaperette

And now they must get rid of the poles and rails to which privileged "straphangers" cling while the marginalized -- forced
away
from the margins where these poles and rails exist -- must struggle for balance. When seats, poles, and rails are abolished and all are packed in together, all will stand or fall as one! Equality at last!
Oh, we are indeed on a high-speed train to Next Tuesday.™

Soviet Mike Komsomolets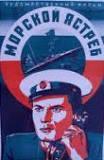 Progressives have a solution for the overcrowding.

Imperatorskiy Pingvin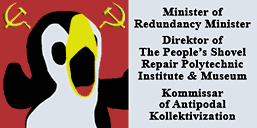 My never-to-be-named
spies
sources inside the people's MTA
Metrowagonmash
design bureau have provided me with an artist's rendering of their proposed eco-friendly, alternatively-fulled subway car:
Observant comrades will note that one of the figures powering the push cart looks suspiciously like our Most Equal Comrade Lenin™. Others will wonder why there is only one obviously lazy capitalist being pulled by two obviously stalwart comrades, and I can assure them that these obviously superior subway cars are still in the pre-planning stages and will not be included in the new emergency people's MTA 5-Year Plan™ ordered by the people's Gubernatorial Comrade Cuomo.
Their goal is to design a gearing system which will allow two of the ablest comrades to pull carloads of tens of dozens of the neediest oppressed masses at speeds nearly half that of the fastest rickshaws and baby carriages in time for the next emergency 5-year plan.

Red Square

Life imitates the People's Cube. From The New York Times, no less:
Bill de Blasio Will Push for Tax on Wealthy to Fix Subway
The New York Times
The proposal is the latest move in the battle between Mr. de Blasio and Gov. Andrew M. Cuomo over who bears responsibility for repairing the deteriorating transit system. The plan would also pay for half-price MetroCards for low-income riders — part of a national movement that has gained momentum in New York.

Mr. de Blasio will announce a so-called millionaires tax on Monday for wealthy New York City residents to pay for subway and bus upgrades and for reduced fares for more riders, an idea that has been successful in Seattle.