Vladimir_Scratchanitch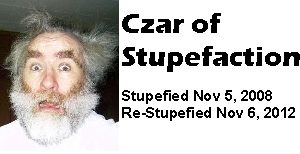 DEMOCRAT OPERATIVES LAUNCH CLASS-WARFARE WEBSITE
'More of our elections going forward will feature' divisive tactic
by AARON KLEIN
WND
November 27, 2012
Quote:
A George Soros-funded radical think tank with close ties to the Democratic Party has launched a new website urging politicians and activists to wage class warfare while hailing what it calls a new era in politics – the use of class warfare to win elections.



WageClassWar.org

was launched last week by the Campaign for America's Future, or CAF.

CAF's co-director, Robert Borosage, explained the need for such a website.

"America's growing diversity and its increasingly socially liberal attitudes played a big role in this election. But looking back, we are likely to see this as the first of the class warfare elections of our new Gilded Age of extreme inequality," he wrote in a statement.

"More and more of our elections going forward will feature class warfare – only this time with the middle class fighting back. And candidates are going to have to be clear about which side they are on," he wrote.
SEE FULL STORY

If old George Soros cares so much, he could give ALL of his money to the govt for distribution.

Anyer Marx

So it really is a war zone!
The City of Detroit is brought to you by the letters LBJ, and dollars in the billions, with over 50 years of "investment" in this progressive vote plantation

Comrade Pistov
Comrade Borosage is only in favor of the middle class so long as nobody in it is allowed to get ahead of his Levelers.
FORWARD into the glorious future of the 17th century. We will soon shout with joy of forced failure of all advocated in The Leveler Papers of 1640. "All men level. None greater than any other." And the Party will bring this about by pretending to become Mommy. It will hold our hands, change our diapers, and make sure we eat our pablum. The only thing that will be different is that when we fall down they won't pick us up. It will stomp all who remain standing into the dirt.
Is everybody happy?


R.O.C.K. in the USSA

Comrade Pistov, as I've often said (and I quote) - "If you're happy and you know it, clank your chains!"


Sugar Daddy Bear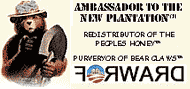 Ah yes, daddy warbucks Dark Lord Soros creating yet another manifestation based on the lower, primal instincts of the worst part of human nature. Waging class-warfare doesn't require much though or any lofty, redeeming ideas; it just requires a mob of sub-human debris all thinking the same thing in unison while bearing their collective chests as they follow their messiah to the intersection of Take and Destroy.

What a wonderful This Tuesday™ is turning out to be where the lowest common denominator can become the only denominator.


Krasnodar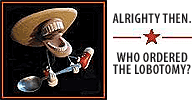 " Mob of Sub-Human Debris "
The

MSHD

!
Sugar Daddy Bear, you're in good form this morning.

New Paradigm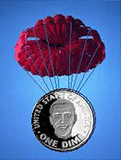 Soros always wanted to exterminate those that shared the same beliefs as those in the "evil rich minority".
He did it by hiding his identity and helping others to accomplish his goals.

Expel The Red States
The rhetorical ground has shifted from the '60s and the demise of International Proletarian Revolution in the '90s.

Find/Replace 'proletarian' with 'middle class'. Yeah that's the ticket. They take some care in using the word 'workers' though.

Seems to work doesn't it. Never mind that the planet's middle class has EXPLODED in nominal and proportional terms. Capitalism's capacity for equalization is a knock on effect not an end unto itself (which lends it comparative morality)....but the provincial view is easier to sell.

Defining what it is? 'usefully', blurry for the demagogues.