Georgy Leonoid Zuccopov
Since we're half-way to nationalizing our banks, insurance and other systems (big govt owns 51% or more, they control), why not these wealth-creating job opportunities?

- Fairness Doctrine Monitors: employ thousands to monitor ALL non-network communications for "balance" - ie, any non-leftist position: report them to the FCC or other govt institutions for such violations, and then:

- MORE employees to enforce "fairness" - more IRS investigators, proxy institutions with "legal" powers of persuasion;

- Hate crime/Thought Crime reporters: as an employee of the Dept. of Fairness you receive a bonus every time you report a fellow citizen for "unfairness", which may take the form of Racism, Sexism, Homophobia, or simply disparaging the name of our Dear Leader - our Fifth Column comrades will gladly assist you!
~
- Self-defense: non-minorities shall be targeted under a new "Weapons Freedom Act" to repeal the obsolete 2nd Amendment: non-minorities cannot be trusted with any form of self-defense - that is for US to determine - again, you can earn a lot of carbon credits based on how many citizens you can report - RAPPERS EXEMPTED.

- All non-minorities SHALL NOT accept English as their first language, as that language inherently adopts all Hate Crime: further, non-minorities shall endeavor to house and maintain any and all oppressed persons within their "personal" property, as per means and needs. This is a requirement and does NOT earn Green Stamps, even if they are mowing your lawn. If you do not have a lawn you will be required to make adjustments accordingly.

The terms "personal" and "property" do not assume ownership nor rights of any kind without express approval from your Party affiliate or Certified Citizen;

All shall be UNIONIZED - you will be given a "ballot" handed to you personally - Nice car you got there, buddy, hate to have anything happen to it... your wife drive it?

Complaints may be submitted in writing, quadruplicate (non-English preferred) to the Dept. of Peace. Please call your local Peace Dept. for an appointment, or your local Ballot Collector.

All such income, bonuses, etc. shall be distributed in the form of CARBON CREDITS or GREEN STAMPS - so collect those GREEN STAMPS, Comrades.

Collect enough Green Stamp bonuses by collecting Undocumented Workers (along with their PARTY BALLOTS) and ratting on your friends and neighbors - we're here to help!

zmdavid
Obama said "Let there be jobs" and there were jobs.


(And Biden said something about a 3 letter word.)


Che Gourmet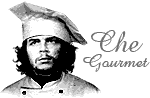 Comrades:
This just in from the Glenn Beck show. He's talking to one of the head honcho's at his affiliate station in Toledo, OH, about the Fairness Doctrine. The mayor is upset with the reporting of WSPD.
TOLEDO MAYOR: The Fairness Doctrine principle is violated by WSPD every day. WSPD's vicious one-side diatribes go back years. Today it is nonstop.
I will be requesting Congressman Henry Waxman of California to have the energy and
commerce committee chairs hold hearings on the radio industry's abuses of the fairness principle with Toledo's WSPD being a prime example of such abuse
. I will ask Congressman Waxman and the new congress to investigate all tapes of WSPD during the past three years, during which time I have been and members of the city administration have been denied airtime to rebut the falsehoods and glaring misstatements of WSPD radio. A Fairness Doctrine should be reinstated and practiced in Toledo and across the nation.
GLENN: So what is it, Brian, that the mayor, that you've been shutting him out, you won't let him respond?
WILSON: Well, that's an interesting story, goes back about three years when I first got here. The mayor embarked on the
$600,000 bike path that he wanted to build rather than honor and agree to if I have $500,000 to a local ship building plant that was going to create well paying jobs which this area so desperately needs
. He wanted to blow 600 large on a bike path which went suspiciously close to his house. The neighborhoods which were going to snake through, we're not pleased. It would require taking down nice old trees, tearing up green space and putting down a black ribbon of asphalt. We assisted those neighbors in fighting it. At a town hall meeting the mayor got up in front of his minions and a few private citizens and called my morning man a liar, called the station's integrity into question, criticized our sponsors and threatened to visit with them as to their wisdom of advertising on the station and insulted the integrity of the audience. He was scheduled to be a guest the following night on the special show we have, and I cancelled him. I said, no, the mayor will not be a guest on any of our shows unless or until he comes on the air and offers us a sincere apology to Fred and to the audience and to our sponsors. The news department, as you know just as editorial sections are for reporting, continued to cover him, but the mayor, learning this, put out an edict throughout the entire city administration telling all department heads to not respond to any requests from WSPD news for any stories. We were at one point barred from a press conference and we subsequently had to literally break our way in. We had to break the door down to get into the press conference. It was subsequently cancelled. We had to take him to court and got a restraining order for his violation of the First Amendment. He said he was doing it as an act of civil disobedience. I mean, this guy is not of this world. But that's the history that we have here. So when he said his little speech on Monday, that over the years he had been denied access to the station is a half truth, a mistruth and very close to an outright lie. As a matter of fact, he's got a standing invitation to come on the morning show or my show in the afternoon tomorrow to answer to the lies that he told as the rest of that speech when he went out and attacked three individuals, three fine, upstanding business individuals here in the Toledo metropolitan area who have done an awful lot of work, have an awful lot of money, generated an awful lot of jobs and he called them out and calls them a fraud various and sundry things. So we've done a compare and contrast, here's what the mayor said, here's what the other gentleman said. And if the mayor would like to come on anytime tomorrow morning and tomorrow afternoon and explain himself, clear things up, offer any apologies, whatever, the time is now.
I'm sure Waxman,
the Moonbat of Moonbats
, will be only too happy to oblige the mayor. What's next, fellow Cubists? Oh yeah, Waxman's chairman of Energy and Commerce too. I afraid that we are going to see a lot of this moonbat, very shortly.
disgusted with the crybabies of the Left
Che' Gourmet