Red Square

Miraculously, no one gets seriously injured in this collection of freak accidents caught on tape. I hear having a windshield-mounted video camera is common in today's Russia, as a means of protection against corrupt traffic cops and false charges in case of an accident - which explains how all these clips were recorded.

This day in the life of Russian motorists cannot be unseen.




Comrade Sovremennyy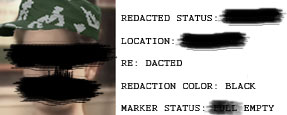 These dash-cams are often mounted on the vehicles for insurance reasons if I remember correctly. Unfortunately, it's the pedestrians who are most often in great danger from those who went to the Ted Kennedy School of Driving (possible Commune Core initiative in the making?).


Red Square

In Soviet Russia, the ambulance chases YOU!

Reiuxcat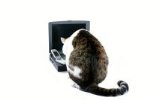 Wow! And I thought it was bad in the Peoples Prefect of Atlanta!


Captain Craptek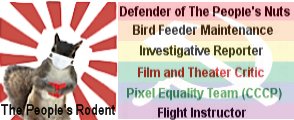 I would think by now Russians would have gotten used to driving in snow and ice. One thing for certain: There is no shortage of distilled beet juice in Russia.


Kelly Ivanovna/келя ивановна
Not only do they drive crazy, but modern Russians seem to be invincible too. I was flabbergasted by the guy who climbed out of his car after hitting a bus, I really thought whoever was in that pancake of a car was headed straight for the morgue.


Callmelennie
Comradess Ivanova, I think you are seeing one of least appreciated benefits of collectivist utopias. Is setting in motion hyper-accelerated natural selection. Is being Darwin on steroids. After just few generations of crucible of collectivist rule, is creating human that is surviving anything.