GAIA Minister Neytiri

Earth Day 2012: GAIA Minister Neytiri Naked Truth Report on 2011-2012 Artic Winter and Severe Earth-Day Snowstorm in Midwest Headed to Eastern Seaboard.
At our Earth Day 2012 Arctic Conference, Comrade Al Gore, we couldn't stand still as we listened (in our naked state) to our beloved Bi-Polar Bear, covered with fur and fat-carbon deposits
*
as he brilliantly explained how the sight of our remaining naked while attending the 2012 Earth Day Arctic Conference near the North Pole would persuade scientifically unsophisticated voters (and especially young males) that our Computer Models (which young men who study the Laws of Nature intuitively trust) predicting the Arctic Winter of 2011-2012 to be the warmest ever were correct (rather than the Arctic Winter of 2011-2012 having been, instead, the
coldest winter in 40 years
according to AccuWeather.Com). Bi-Polar Bear also explained how this image of us standing naked in the Arctic will help distract the attention of young male voters from the fact that
Earth Day 2012 included a massive snowstorm hitting the midwest and heading toward the Eastern Seaboard
.
This will help broaden support for Comrade Gore's recent call for a Global-Warming version of Tahrir Square here in the United States this spring:
*
Comrade Gore's fat-carbon deposits are accumulated in his Generation Investment Management U.S. L.L.P. reserves:
Maintaining Comrade Gore's reserves of fat deposits is vital to the ongoing mission to save Mother Earth and GAIA from the ravages of the science-hating Tea-Partiers and Rethuglicans, so be sure to continue making deposits to offset his dwindling reserves.
--GAIA Minister Neytiri

Обратите грязи.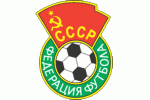 It was not coincidental that the first Earth Day was on the 100th Anniversary of the birth of Vladimir Lenin.


Vrag Naroda

We're supposed to get snow tomorrow where I live. Global warming strikes again.


Terry_Jim

Comrade Vrag Naroda,
Beware the hottest snow ever to fall.Cursed Global Warming Acid Rain New Ice Age Anthropogenic Climate Change! Happy Lenin's Birthday, anyway.


Commissar Wahoo

I was out sending ceremonial smoke signals of Solidarity to Gaia from my barbecue this evening, using a pair of fresh T-bone beefalo steaks to generate the smoke....


Vrag Naroda

Comrade Terry_Jim
Perhaps it will be communist red snow like what
fell in Russia
several years ago.