Elsworth Toohey

Eminem 'used for torture'
Rapper's music centre of human rights claims
Eminem's music has allegedly been used by the US to torture detainees.

The Human Rights Watch (HRW) have claimed that America operated a secret prison near Afghanistan last year and say that music by the rapper and Dr. Dre was used to make inmates suffer.



According to Sky News, the group quote a prisoner who alleges that he was forced to listen to their music for 20 days whilst being kept in a pitch-black prison.



He then said the rap was replaced by "horrible ghost laughter and Halloween sounds."

The HRW's report also says that detainees were deprived of sleep, kept in the darkness for days and chained to walls in the so-called Dark Prison.

The US denies torturing suspects and the CIA have not commented. The HRW have now called for an enquiry.
Anonymous
No surprise here -- this music has been torturing parents and unsuspecting Grammy Award watchers for years.


Red Square

There should be a law that only the music by progressive rappers, such as, Jihad E (e.g., his latest "Internationale") can be used for such purpose. Ethnic music of a particular province or region native to the detainee may also be used. The problem is, most Islamic radicals believe that all music is sinful and evil - it must be abolished and musicians beheaded. We must respect that. It is a cultural tradition as equally acceptible and valid as the tradition of Mozart and Chaikovsky. If that is the case, sounds of a waterfall or ocean waves may be used as a substitute.

However, I'm just curious what will happen if the detainees tortured in the above manner are ever taken on a trip by their jailers to a theater. They are placed in the front seats but have no idea what they are going to see. Then Eminem comes out and starts rapping familiar tunes...

The whole thing might actually be a conspiracy by the US army to have Eminem killed.


Elsworth Toohey

Red Square
The whole thing might actually be a conspiracy by the US army to have Eminem killed.
Hmmm...interesting take. Something we should consider and keep our eyes on...

Premier Betty

I don't listen to music....


Red Square

I wonder if the same method is applied by the KFC when they torture their chickens.
http://www.thepeoplescube.com/red/viewtopic.php?t=447
We, the progressives, should fight terrorists with the same methods we use against the KFC, McDonalds, and Burger King! They've been proven to work!
AMERICA TORTURES CHICKEN!
Chicken abuse is awful and has to stop!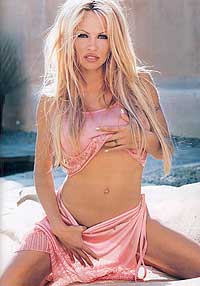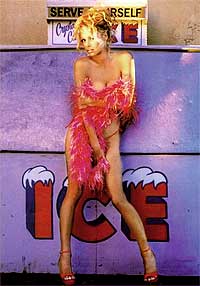 Stop it, you animal! If you don't stop I'm gonna pull this skirt even further down. You don't believe me? Just watch me!