Red Square

Evan Coyne Maloney who runs
http://www.Brain-Terminal.com
and is the creator of a highly acclaimed feature-length documentary
Indoctrinate U
has made a new short, in which yours truly is credited for camera work. Evan and I had worked together before, making a trip to Yale University in my car in order to get soundbites out of Yale's sneaky bureaucrats about inviting and giving tuition to an ex-Taliban propaganda minister. But because the Yale educators happened to be exceptionally well-educated in the art of evasiveness, the segment wound up among the Deleted Scenes in the DVD Extras. For better or worse my name is still listed in the film credits for camera work.
This time we went to Harlem to work on Evan's idea of interviewing local residents about taxes and Charlie Rangel's corrupt exploits, given that Rangel is their congressman and is in charge of the entire country's tax regulations. It was an extremely cold and windy day, but Evan did a great job appearing on film as if GlobalWarming(TM) was actually a reality. Me, I just had to make sure the camera isn't blown away by the wind into the Harlem River and the main action doesn't drift outside of the viewfinder.
The result is an excellent short film - something the overpaid mainstream journalists should've made long time ago but didn't. Alas, it's part of the conservative man's burden - getting the truth out so that the Mainstream Media won't have to. Evan Maloney for TV networks!
It is also linked on Evan's website:
Charles Rangel and the Harlem Tax Revolt of '09

Che Gourmet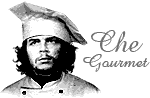 WOW Red,

I think you must have supernatural intuition! I signed up to get this film seen here in the Upstate New York Gulag just this morning! KUDOS to both of you and I hope to see it in it's entirety soon!


peetar
Comrades! I have known the right-wing hate monger Mr. Maloney Baloney since 2001 or so. I have reported him to the ministry of information numerous times to no avail!
(I think he might be a JEW)
Anyway, I was going to re-design his site in a proper manner incorporating the approved messages of the great leader but he would have none of it and found another designer.
Since then I have been making glorious advertisements for my new site that is not yet visible due to CIA hackers!
It has been replaced again with a temporary template due to the imperialist dogs efforts to shut it down but here is the address for when i get it back up and running...
www.freshprinceofbillayers.com
I have made a non-advertisement for my new green initiative that I wish to put on the site...
[ ... ]
===========================
Non-advertisement removed at the request of the collective and turned into an independent blog entry (to the extent that anything can be independent of the Party(tm) and the People(tm).

Red Square
Department of Visual Agitation, Pigmentation Diversity, and Intellectual Unanimity

Chairman M. S. Punchenko

Poppycock! People sometimes forget to pay their taxes! Big deal! It is a common and honest mistake! A COMMON AND HONEST MISTAKE!


Comrade_Tovarich

If you buy the DVD download of Indoctrinate U and burn it yourself, it's cheaper and region code-free. It's worth the money, unless you're thinking of going back to college for something other than the hard sciences: It will scare you straight (back to your present job).


Proletarian Robot

He must be made of "stealth material" because the MSM has not only not seen his tax problems (Dem Tax-Dogers are everywhere, i.e. Tim Geithner; The Obamamessiah's pick for Sec of Treasury) they have also failed to speak out about his legislation to re-introduce the draft.
That Fat Little Turd Commiec
rat
John Murtha and Commiec
rat
Pete Stark voted FOR a return to the draft. Yvette Clarke - another Commiec
rat
- co-sponsored the bill.
So it looks like the Commiec
rats
who want to reinstate the Military Draft. Sadly the Rethugglicans are behind the times and want to keep the Military all volunteer.
Are the stinky, greasy "War Is Always Wrong Bloggers" registering their liberal outrage over Rangel's legislation. Huh- they're not? What good little Goerings and Himmlers they are, wouldn't you say? Obedient and in lockstep, keeping their "indignation" deep within.