Chedoh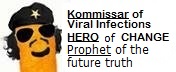 DETROIT, MI - In what seems to be a far from isolated case, reports are surfacing about the treatment workers campaigning for Hillary Clinton must endure on a daily basis if they wish to keep their employment under the 2016 presidential hopeful. Some of the conditions have been described as near-slave-labor, including a ban on bathroom breaks. The most severe treatment is found in areas like Detroit, Michigan, where any form of employment is difficult to come by and the workers know that no matter how poorly they are treated, they will not find work elsewhere.
Shanikwa Jacobs, a former employee of Hillary Clinton, was tasked with going door to door in some of Detroit's most dangerous neighborhoods and pass out Clinton pamphlets while speaking to residents about why they should vote for Hillary Clinton as the next president. Jacobs was employed by the Clinton campaign for three weeks until last Wednesday, when she was terminated from her position for taking a bathroom break after eight hours of nonstop work.
"I have been walking around these neighborhoods and talking to people all day every day," said Jacobs to a reporter who visited her in the low-income housing unit where she resides. "I thought it would be okay if I quickly used the restroom at a gas station I was walking by during my twelve-hour shift. But when the Detroit Clinton Campaign HQ found out about it, they said that I violated my contract that prohibits making bathroom breaks, which was why they handed out adult diapers at morning briefings every morning in order to maximize our effectiveness. Then they said that my services were no longer needed due to my blatant lack of dedication to their candidate."
"During these morning briefings," Jacobs continued, "we were constantly reminded of their one-strike policy as we were all facing a giant picture of Hillary on the wall at the front of the room. They wouldn't let us use the coffee machines or the restrooms that the higher-level staffers used. They would only say that we should've taken care of that before we came to work at the designated time of five thirty in the morning. They would then tell us what streets we were to walk down and the minimum number of doors we were supposed not only to knock on, but get an answer also. That number was usually about five hundred a day depending on the neighborhood. Then they would pack us into vans and drop us off at our starting points and pick us up twelve hours later at a different spot that was usually miles away. If we weren't there they wouldn't wait for us and refused to pay us for our shift."
Jacobs is far from alone in this kind of experience. Other confirmed reports are of employees who were terminated in Detroit and Chicago for refusing to go door-to-door in neighborhoods known for their gangs and gun-related violence. The campaign employees were told that those conditions were good reminders why it was so important that they did their job and get Hillary elected, so she could do away with the firearms that were causing gang violence.
Jacobs told of one horrifying incident about a seventy-three-year-old woman who failed to supply evidence that she achieved the number of face-to-face greetings with potential voters.
"It was really cold that day and her bones ached, but when we all met at the pickup point at the end of the day, they wouldn't give her a ride home because she couldn't prove that she even reached half of the required quota for her shift. They took away all her remaining pamphlets and her knit winter hat with the Hillary campaign logo on it, and left her crying in the dark in the worst part of town, telling her to find her own way home. They used her as an example to scare us into being more efficient. We never heard from her again. It was usually quiet in those vans, but that night it was quieter than ever because we all felt terrible. The only sound came from the CD player with Hillary's speeches that we were forced to listen to every day," said Jacobs.
Despite the appalling conditions that street-level workers must endure on a daily basis, such treatment is completely legal since the hard-pressed workers who are in desperate need of money are forced to sign a contract stipulating no breaks of any kind, whether it be for food, rest, or even for the restroom during their long working hours.
In addition to the ambiguous ethics with which the Hillary Clinton campaign treats its low-end employees, the demands on them continue to increase daily as the race between Clinton and Sanders gets tougher and tougher.

Red Square

"There's a special place in hell for women who don't help each other!"
- Former secretary of state Madeleine Albright



Lev Termen
There's a special place in Hell for everybody, according to Dante.


Captain Craptek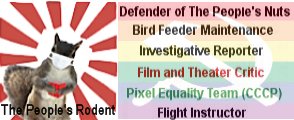 Red Square
"

There's a special place in hell for women who don't help each other!

"
- Former secretary of state Madeleine Albright

If I didn't know Mad Madeleine was a Prog, I'd be inclined to label this quote
SEXIST!

Comrade Stierlitz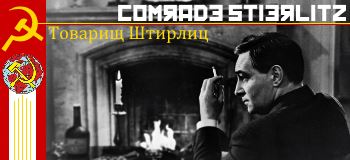 Red Square
"There's a special place in hell for women who don't help each other!"
- Former secretary of state Madeleine Albright

Hillary_Burns_Hell_Anim.gif
Komrade Red, would this mean that Womyn who are currently living within the walls of our republic are going to hell because they aren't helping Womyn in places where our Glorious Imperial People's Military is currently deployed? This question vexes me and I require Holy Direktorial Guidance.

trashmouth

W
ell, granted the bathroom break may have been an innocent mistake then it would seem accurate that we can actually consider that action alone has set back the civil rights movement 1000 years behind. Did Eddy Murphy, whose "Coming to America" movie certainly faced the same obstacles never complained and that movie should really serve as the blueprint for campaigning and overcoming hardship. While many of us progressives simply would not be caught dead showing any form of sympathy for our wedgie giving, uneducated, brain washed, deadbeat morons whose only currency in life seems to be utter failure in achieving Hillary's quest for the Whitehouse, many have yet to realize Hillary is poised to finally advance Dr. King's dream of America. The fact that there is recordings of Hillary's speeches playing in the van was and is nothing more than her way of "bustin some rhymes" with her homies and nothing more.
---
S
eriously, if she knows what's good for her, she would put this pride thingy aside and step down, so that Hillary can concentrate her resources on winning and become the voice of disenfranchised minorities everywhere.

General Confusion

This sounds sour grapes from a disgruntled former employee. if you did not want to work, why bother to apply for a job? This person did not take the time to read all the fine print on the employment application. Her Majesty is not amused by insubordination.


Apparatchik Unkulturny

Any
True Volunteer
who cannot struggle through a
small personal inconvenience
while
Serving The Heroic Cause Of Social Justice™
should be
loaded onto a train headed to the gulag
sent to clean up the
Peoples Electrical Utility at Chernobyl
re-educated
in a
healthful environment
(such as
my
our
beet-kollecktiv
: we could use a few more "volunteers" to help us meet our quota under the
New Glorious 5-Year Plan
...)