Minitrue

In collaboration with the tech wizards at DARPA, the FBI has come up with a new aid in their relentless quest to uncover all instances of voter fraud. The new Fraud Detection Goggles™ will help these tireless inquisitors of justice to be even more effective in detecting and preventing voter fraud.
In a press release, an FBI spokesperson clarified the need for this new tool. "The wall-penetrating laser goggles we used during the Russia Collusion Coup, ehm, I mean "investigation", were a bit too sensitive. So we had to come up with something more suited to the task."
Theis hi-tech crime detection tool has already been tested on sniffing out Antifa and BLM violence, left-wing sedition, and espionage by the Communist Party of China. The Free World is safe!

Red Square

I hear these fraud detection goggles have already been tested on investiogative media reporters. It must have been a beta version.

Kapitan Kangaroo Kourt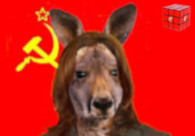 We cannot find Enough™ Evidence™ of Voter Fraud™ to overturn the Election™ results.

We cannot find Enough™ Evidence™ of Violence™ to declare a Riot™.

We cannot find Enough™ Evidence™ of looting and Rioting™ to declare an Emergency™.

Remember, if The Party™ didn't see it, it didn't happen.


Commissarka Pinkie

Fraud is the new F word. But it's even worse if you put the word "Voter" in front of it.

V**** F****

And "baseless" has become a nice way of saying "B.S." but I don't know why anyone in The Party should be nice to Trump anymore.