Lt. just_a_car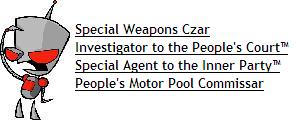 Colonel 7.62 asked me to create a photograph of
Che Guevara
for the all new Feng Ché movement and this is what I came up with... for The Party™:

Colonel 7.62

Yes, a noble and ancient art we as lib-progs must encourage. Was it Red Square who pointed out the only difference between a liberal and a communist is that a communist is a liberal with guns?


Colonel 7.62

Comrade Car, have you considered the joys and pleasure of being in the Revolutionary Red Guard? Sleeping in ruins, blowing up bridges, looting capitalists, summary executions of whomever annoys you, bad food, and getting chased by Class Enemies(TM) hell bent on destroying The Revolution? If so, consider yourself drafted into it. For The Greater Good(TM). Bring camouflaged clothing, a folding shovel and a beret.


Lt. just_a_car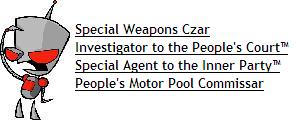 Sorry for the downtime... apparently that photo violated Hammer-And-Sickle-Bucket's thought crime policy and the picture was denounced.

Flickr has graciously promoted the free sharing of Party™-approved ideals.


Lt. just_a_car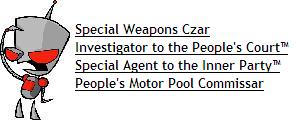 Colonel 7.62, I have dreamed from birth of being a part of the R.R.G!... As I stared down into the leaves of our communal beet farm, I envisioned my face in place of the brave soldiers I saw on our great Red Party's posters I saw in the city.