Kim Junk-Ill 킴정크악
Apparently in the people's republic, even flies have to obey kommunist directives!
BEIJING –  Public restrooms in Beijing must contain no more than two flies per stall, according to a bizarre new directive issued to washroom attendants.
The Beijing Municipal Commission of City Administration and Environment issued the rule Monday as a "new standard for public toilet management," the Beijing News reported.
Xie Guomin, the official in charge of the initiative, told the newspaper that the two-fly rule was not compulsory, but was a new benchmark to improve the Chinese capital's notoriously unpleasant public restrooms.
More at
http://www.foxnews.com/world/2012/05/23 ... latestnews

Red Square

I don't blame them. I had bad experience with just one fly inside a stall once. I'm lucky there weren't two of them, or I might not live to tell the tale.

Red Square

Unless, of course, they actually mean "two flies per stall."

Ivan Betinov

If one stall has three flies, and another stall has but one fly, are the washroom attendants required to redistribute the flies?


Dr. Idi Amin

Well, well, well, I see you comrades have your fly situation under control!
Damn, that's disgusting!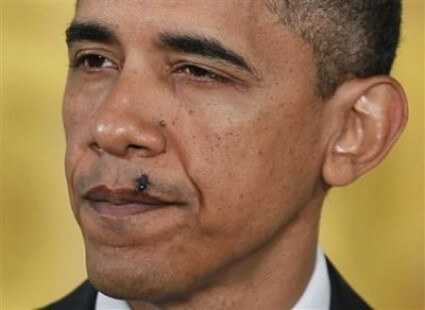 So what's next?
You gonna put flies on the endangered species list?
His Excellency President for Life, Field Marshall Al Hadji Doctor Idi Amin Dada, VC ['Victorious Cross'], DSO, MC, Lord of All the Beasts of the Earth and Fishes of the Sea and Conqueror of the British Empire in Africa in General and Uganda in Particular, and Professor of Geography.

Information Minister
I thought this is what the "No Fly" rule was all about -- keeping airport restrooms clean.


Red Menace

Oh, goodie goodie gumdrops! Perhaps Dear Leader (pbuh) will make a new appointment... "Fly Czar!"