George W. Bush

Dear Members of The People's Cube,
Here is my official statement regarding the recent nuclear (or, as we say in Wspeak, "NUKE-u-lar") weapons test in North Korea. I am tired of being blamed for every little bad thing that happens!
It is not MY fault!
This is my LAST WORD on the subject!! Got yer pencils out?? Here it is: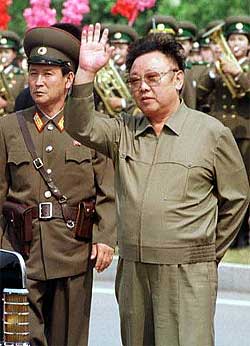 The Blame for Il falls Mainly on the Bill.
There!! I said it!!!! Any more questions?? ASK $.$. HALLIBURTON!!
Sincerely, your beloved and befuddled leader of the Free World,
George W. Bush

Chairman M. S. Punchenko

LIAR!! Bill had nothing to do with it... nothing! ya got that? NOTHING! Appeasement always works. It was "peace in our time" after we gave President Kim a light water nuclear reactor and oodddles of tax payer ca$h, you sir have failed to appease the dictator, you sir should  cow tow to President Kim just like Bill did. Then and only then will this go away. Kim is a peaceful man with the best intentions for the world. He will stop after he gets the ca$h.

Someone send Sandy to the Archives, we got to hide all records concerning our handling of North Korea dammit....


S.A.F. Marshal Pravda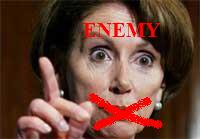 They'll let anyone post here...

There goes the blogosphere :(


Premier Betty

His hair is almost as bad as mine....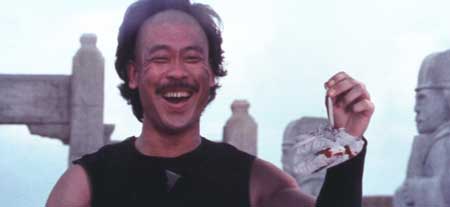 And I still don't eat babies.

Commissar M

Well, Mein Fuhrer. you can lie all you want. Rove can send his endless minions at Fox News, on right-wing hate radio and in the the right-wing hate blogisphere out to spread your message on a daily basis. Still, your lies are transparent! The People understand, with our help, that YOU control oil prices and the weather. YOU decide who lives and who dies. YOU created terrorism, then faked the 9/11 attacks as an excuse to start an endless, illegal, immoral war for oil, profit and the spread of your totalitarian, theocratic rule. We know that YOUR brown shirted minions NIGHTLY round up journalist and dissenters and send them to your torture camps at Gitmo or in Eastern Europe in order to silence them. YOUR fawning, right-wing media at NBC, ABC, CBS, PBS and CNN, as well as the major newspapers covers your ass as you crack down on freedom in this once- Progressive counrty. YOU have sold your country and party out, lock, stock and barrel, to a small group of multi-billionaires who view themselves as messianic and seek total control.

Everything thing bad that happens IS your fault. None of your actions benefit anyone other than yourself and the rich elite who pull your strings. No amount of Rovian subterfuge can blind us to what is TRULY going on. Justice will be served very soon, mein Fuhrer! Very soon....


Chairman M. S. Punchenko

Yeah! Thats right! All the above is true (our PACS/think tanks/nutroots will forge it so!). Whos going to stop us President Fascist? Who? We have progressive books rolling off the assembly line in massive numbers, our Media is in lockstep, our Academics are sreaming bloody murder, our students are being brainwashed to accept the revised histories and who on your team is going to stop us? NO ONE. We are demoralizing your base sir with our propaganda teams. Kkkarl Rove cant match us now, we rebuilt the Liberal Bohemoth over night and we are suckering the voter! So what if the stock market is hitting new highs, if unemployment is lower than it has been in years or if our military is recieving the funding it needs to protect the Amerikan people. No one cares, why? Because we made it about MORAL ISSUES.... thats right, we used the DOUBLE STANDARD AND INOCULATED OURSELVES TO SCANDALS. Because when the Amerikan voter steps into the polls they know we are the Party of unchecked hypocrisy, pay as you go BS, corruption and faith bashing. And they love us for it because we can change the topic. One day it will be about bogus figures on the Iraq war, the next day we will talk about Denny or Foley, maybe make some references to Jack. It doesnt matter now, we are winning the battle of minds and are doing everything in our collective power to keep the rational minded Amerikan loving voter at home while we stuff the ballot boxes and yell DIEBOLD! DIEBOLD! DIEBOLD! at the top of our lungs......

Its not morning again in Amerika, no, its time to let the sun set and vie for a more peaceful surrenderist society of even minded drones....


George W. Bush

This is for all you war protesting smelly hippies:
If you can't help, DON'T HINDER!!
Oh! I've been meaning to tell you all that I've retained a new speech coach, the highly respected Toastmaster
Norm Crosby.
I am hoping not to slaughter the language as much as I have been lately.
toodles!
GWB

$.$. Halliburton

I like this guy.

But I thought I had an exclusive contract here.