Commodore Snoogie Woogums
One of the most hotly contested states in the 2012 presidential election is Nevada, where unemployment is at 12.5 percent -- the highest in the nation. The fight is for those 3 percent of voters who remain undecided.
Nevada native and formerly undecided voter, Erick Plowski, after watching the debate has made up his mind, "Yup, after that debate performance its definitely Obama that's got my vote" he said.
Erick though doesn't think he's any better of than he was four years ago. But he does have a job and he readily admits that he has been highly let down by President Obama and his handling of the economy. "I know way to many people who have lost their jobs and are now on food stamps and Medicaid." He said, " We need jobs and get people back to work and after watching the debate Romney really seems to be the guy to do it".
Asked why he seemed to be supporting Romney but has decided to vote for Obama. Erick stated, " It has to do with my chosen profession, I felt a real kinship with Obama as he stood there on the stage and was at the total mercy of Governor Romney who was just destroying his record and policies, he was just really cleaning his, well you know what I mean".
Professional Clock Cleaner Feels Real Kinship With Obama After Debate
.

Dig4Utopia


Olga Photoshopova

In addition to the Professional Clock Cleaners, the Professional Handers also support Obama because Romney handed Obama's @$$ to him.

Meanwhile, the Professional Hanky Makers support Romney.


Dedhedvedev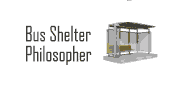 I'm sold, i.e., bought, and I'm again voting for the half-white candidate.


Opiate of the People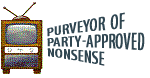 Hmmm, this term "clock cleaner" has some racist undertones to it. Whenever I say it, my dog comes running and any number of liberal commentators look angrily at me and begin writing columns and news broadcasts. The term is racist, I am certain.


Comrade Putout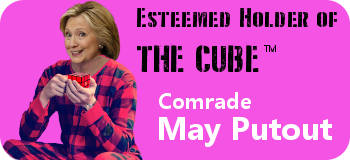 When you can't decide whether your friend has been clocked, tea-bagged or toasted...
.

Sugar Daddy Bear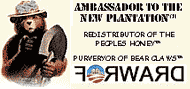 While the hoi poloi have their little laugh over Dear Leader's "clock being cleaned", and a professional clock-cleaner decides to vote for another
FOR MORE EARS
,
Dear Leader's clock is doing a little "cleaning" of its own:
As he laughs and laughs and laughs.

Olga Photoshopova

The Professional Cooks™ are also on board for Obama:

Science Czar
I don't understand why the clock cleaner would vote for the clock-clean-ee instead of the fellow clock cleaner. Wouldn't he feel more kinship with the clock cleaner?

Oh, shoot. I denounce myself in advance. Heil Obama, may he make the oceans recede!