The-HUN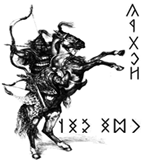 Finally someone bright enough, polite and understanding gave it to her good! She needed to be educated badly as you all can witness it. Good for you Representative Pallone proud bolshevik son of New Jersey's 6th congressional district!

FORWARD!!!!

EMBEDDED VIDEO NO LONGER AVAILABLE


INGSOC

Why in the world Representative Pallone would give FAUX NEWS the time of day I have no idea!!!!! It's like talking to a wall! A wall made of dumb rocks!

Let me reiterate the FACTS!!!!!!

Those millions of people really didn't want to buy those lousy plans that they were buying! So the insurance companies are canceling them! NOT DEAR LEADER! The people hated being scammed! They asked the insurance companies to not sell them these skelatal rippoffs! They were all scams that NOBODY wanted except for the fifteen million people who did! Only 85% of the entire population was happy with their health insurance coverage before obamacare! Who doesn't want pediatric dental care or maternity coverage? SOME OF THOSE PLANS DIDN'T EVEN COVER EPILEPTIC DOGS! Everyone wants that!

This is a competitive capitalist marketplace! Let the marketplace decide! What should it decide? I don't know! I'm just saying words! This is capitalism! Go participate in this robust freewheeling market before we fine you for not purchasing from it! Did I say this is capitalism? It's what you love!


Anyer Marx

Leave it to Faux (news?, HAH!) to have that Faux Megyn eye-candy only to distract and interrupt Comrade Pallon's lucid and rational 'splaination of how the free market works on Tuesday™ This health care thing is really a distraction. The Wise Imperial Guvmint (WIG) has been increasing costs by mandate for years, the only difference being this time the WIG is eliminating the middleman. Think of it: mandated fuel efficiency and safety standards in cars; mandated hours and times off for employees; mandated standards for the size of toys that can be sold to parents supervisors of the Collective Children™ in certain age ranges. All of these increase costs to the producers <spit> which, heretofore, have only been passed through by increased costs to the consumer. It is high time the veil is lifted (unless, of course, you are misloonatic) and the light of Tuesday is allowed to shine on the FACT that increased costs of limited and regulated products are for The Good of the People.™


Captain Craptek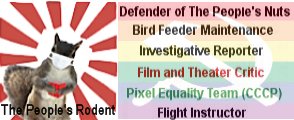 I say it's time to put an end to Megyn Kelly's reign of terror. Her unwarranted bullying can cause a person serious physical damage. For instance; It's probable Representative Pallone suffered a stroke or his aneurysm popped during the interview causing him to babble like a incoherent imbecile with a high temperature! I say this because he usually acts more like a man suffering a stroke or burst aneurysm and babbling like a incoherent imbecile with no sign of a fever. Whatever, he's covered under The ACA and she knows it! Just shut up Megyn. (and get the spelling of your first name changed!)


El Presidente


El Presidente

Comrades. I am glad that under the new Obamacare mandates that these evil insurance companies can no longer discriminate for pre-existing conditions. Now congressman Pallone can his get neck fixed, as it appears as though the muscles in it are not strong enough to hold his head up.


Captain Craptek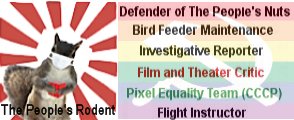 Comrade Pallone is bridging the gap between have's and have not's as he attempts communication with these oppressed street proles - the first step to better health services for all peoples.