Panem Et Circenses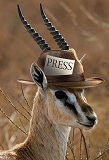 Comrades, the Grand Revolution has started and we need to take to the streets!
I don't mean to only fan the flames of unrest. I'd like to storm the Bastille where World Citizen David Hodson is being held by The Man!
This link
has a picture of the brave revolutionary, along with two others being held for political reasons by the authorities.
Such brave, handsome young men. Who is with me?

Informant X03981

I shall put down my shovel until these brave men are released!


darski

@ informant... I wouldn't do that if I were you. There is never any good reason to stop digging beets and those train trips to the gulag can be very uncomfortable. all you really have to do is to yell and protest (verbally) a lot.


Dig4Utopia

I'll teach this damn neo-con police state.

ThePeoplesComrade


Vladimir_Scratchanitch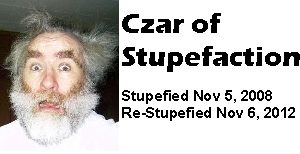 Because I live in the grate

Oregon-the Soviet Union of the west

, I am INDIGNANT that such fine comrades should be held captive by the grate

police state Oregon- Come to Oregon and see how Communism works

....

Or is that the communist comrades held hostage by the

Storm Troopers of the Fascist National Socialist State of Oregon

....

Anyway, I am mystified at the nose decoration of fine Comrade Shawn Kimmel-
That thing looks like some space alien robot insect that bores directly into the brain.

Or is it a fancy one of those

clamp on sleep aid things

?
The Oregon Pravda says

"Shawn Kimmel, 31, was arrested for disorderly conduct, possession of methamphetamine, carrying a concealed weapon after officers contacted him for his aggressive behavior at the camp. Kimmel was also arrested on an outstanding warrant for failure to appear on a criminal trespassing charge out of Clackamas County."
How DARE they say such things about such an obviously grate comrade! I PROTEST! Let's OCCUPY THE POLICE STATION!

Errr, on second thought, that nose decoration may be a new style brace for a broken nose?

R.O.C.K. in the USSA

Shame, SHAME on the great Peoples Republic of Oregon for arresting these men of peace! Why, even the mayor of Portland has expressed his solidarity with The Movement™ - and yet, somehow, these fine young men were imprisoned?!?

As for Mr. Hodson, I suspect that he was just tying to see better in the dark in order to be helpful to his fellow peaceful protesters and was using the closest thing to a candle he could come up with to do so. What is the world coming to???


Vladimir_Scratchanitch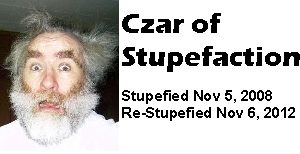 New OWS Portland Oregon update-

November 15, 2011

Comrades William Maxwell Patterson, 21, Emery Nicholas Luff, 21 and Zachary Salzwedel-Kemp, 20 were stopped on the freeway by the Fascist Pigs because allegedly they got their Subaru to go 81 mph.

I didn't know a Subaru will go 81 mph.

The cops smelled and found mary joo wanny smoke and found a baggie in the car. Then they found an improperly used corn liquor container containing some 4th of July flashing glitter "bomb".
The brave and fearless genius comrades, (throwing caution, good sense, and the Fifth Amendment to the wind) told the cops later that when they were younger, about putting something "explosive" in a beer bottle and when it blew up, a shard of glass cut Salswedel's leg bad enough to need stitches.
http://www.kmtr.com/mostpopular/story/I-5-traffic-stop-yields-incendiary-devices-and/ycnV_cz6m06GhqALOQZvew.cspx

Ivan the Stakhanovets

You tell them once, you tell them a hundred times. Don't mix pyrotechnics and Subarus. Do they listen? <spit>