Chedoh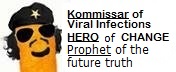 Following New Year's Eve attacks in Cologne and elsewhere, the French-German border has been clogged with desperate Germans attempting to escape the worsening humanitarian crisis brought on by the Muslim migrants. With their homes devastated, their families torn apart, and little prospect for peace back in Germany, hundreds of thousands of German refugees are now ready to leave everything behind to find the security they so desperately need.
For millions of Germans, their first place of safety was a neighboring country, like Holland, Belgium, or Denmark. But with those smaller countries being also overrun by millions of Muslim migrants, the scale of the refugee problem has become so large that there is no place left for the arriving Germans, many of whom can no longer pay rents even on tiny and crowded rooms, facing eviction from their places of shelter.
With France remaining the only European country able to maintain a relative peace and prosperity, many Germans are now streaming to their southwestern neighbor, having to cross lawless migrant-occupied lands and risking their lives in the hope to find acceptance and opportunity in France.
In the first week of this year, however, the surge in new arrivals has forced the French Customs to shut down the border until they could obtain the proper manpower to process all the refugees fleeing their German homeland.
With tens of thousands of desperate Germans building up at the border and countless more arriving every day, the growing agitation and panic is forcing many to jump the fences, use their vehicles as battering rams to get through the gates, or even tear down the fence with their bare hands in an attempt to escape the lack of security and intolerable living conditions in their own country.
Anton Girdeux, a French customs agent, has described the scene as "near apocalyptic." In a interview to the Daily Paris newspaper, he admitted that "it is heart-wrenching to watch. People are climbing over each other, pleading, begging, and crying, trying to get into France as if they are running from some kind of monster. Parents are holding their infants out to our officers, trying to get us to at least take their children. It is pure unadulterated chaos."
Meanwhile back in Germany, the native population is rapidly dwindling as the tsunami of Middle Eastern migrants continues to move west, raping and pillaging everything in its path.
"They are worse than locust," said Gunter Amelung, a German farmer and refugee at the French border. "I was awoken in the middle of the night when I heard one of my goats screeching. I thought that it injured itself, so I rushed downstairs to its aid. That's when I found about five Middle-Eastern-looking men looting my home. I ran back upstairs, yelling for my wife and telling her to get out of bed because we are leaving for France like our neighbors. Everyone in our village had left the previous day when they heard the migrants were coming."
"I had to fend the migrants off of my wife with a large stick all the way out to our car," continued Amelung. "There were a few dozen more outside, looting and destroying our property. Sadly I never found out what was making my goat screech and yelp. That horrific sound still haunts my mind and I feel terrible for it, but we had no choice as we were running for our lives. We drove all night and all day to get [to the French border], only to be told that we can't get in. We have nowhere else to go."
With the number of German refugees at the border increasing by the hour, strained French officials are struggling to keep the desperate crowds from forcing themselves across the fences, as well as to provide enough food, water, and medical supplies for the German families. There have been reports of French military personnel firing their weapons into the air, trying to scare the panic-stricken Germans off of the fence, to little effect.
Amidst the chaos, shantytowns begin to appear along the border entrances, filled with makeshift tents and other crude dwellings hastily built by German families at the onset of harsh winter weather.
"There is nothing left for us back in Germany; we need to go as far west as we can," said Margaret Schroeder to the French reporter through a chain-link fence. "My sister and her husband were forced from their home by the government to make room for the Syrian migrants. That was in the early days of the invasion. Now the same migrants have also forced us from our home, with no government involvement either way."
The German government has made no official statement at this time in regards to the hundreds of thousands of its citizens trying to flee their own country.

Hammer and Loupe

I hope they like lederhosens.


Comrade Rokossovksy

Those German citizens deserve what's coming to them! Obviously, they aren't doing enough to accommodate those poor, oppressed Muslim migrants.




Pamalinsky

The same thing is happening here in the states, Chedoh. You think locusts are bad? Hah, we got them like bedbugs! People are willing to immolate themselves just to get rid of them.




Chedoh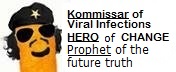 Would that video be about the same guy who lit a gas pump on fire trying to kill a spider? Just wait a few years when our common core students are out there in the world with their progressive education. Next Tuesday is so close I can almost taste it.


Trofim Lysenkovich Snarkovsky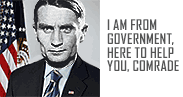 wieder einmal die Blitzkrieg?

Ivan the Stakhanovets

those nutty Germans. every 35 years or so it's the same thing... immigrants from the middle east, screw it, lets go to France...


Hammer and Loupe

Ah, Paris, the city of love and polka. Polka returns to France. Vive la polka! Accordions are in a comeback. Where is Weird Anyer?


Lev Termen
April in Paris ...
Chestnuts in blossom ...
Here comes the blitzkrieg ...


Pamalinsky

Ivan the Stakhanovets
those nutty Germans. every 35 years or so it's the same thing... immigrants from the middle east, screw it, lets go to France...
Yeah, Ivan, it really is. I, personally, know Germans who have done very well in the USA, where they couldn't in their home country, who think Obama is the bees knees. The refuse to get it. They just flat out refuse.
All they want to discuss is kitties and puppies. (That's almost an exact quote)