Sugar Daddy Bear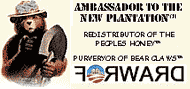 Comrades,
I know the topic of this post can bring to mind many a creative thought on behalf of the Party™ and the Kollective™, but Fresh Kills Landfill is something I just recently became aware of probably due to the non-reporting and low profile of the media on it—and for good reason.
With the 9th anniversary of 9/11 just days away, and the main focus of attention on the Ha-mosque proposal being a mere 2 blocks away from Ground Zero, Fresh Kills Landfill seems to go unnoticed by the MSM, worhtless mayor Blum-Borg™ and others, of its relevance and importance associated with the Islamic Terrorist™ attacks that day.
Why is Fresh Kills Landfill important? It's because that's where the rubble of the Twin Towers was moved to—along with a verified 4,257 human remains, 300 of which were identified (according to Wikipedia), but some other say as many as 700 were identified from the landfill. These persons were never given a proper burial or memorial even to this day.
The families who lost friends and relatives on 9/11 know about Fresh Kills Landfill. Many of them still don't have any closure as to the whereabouts of their friends or family members, but the possibility that their remains are buried somewhere in a landfill is shameful, disrespectful and utterly without dignity.
To these 9/11 families/survivors/friends who have unaccounted losses that may never be brought to closure, the aggressive promotion of a Ground Zero "victory" Ha-mosque by those who share in common the very same evil religion that caused their relatives and family members' remains to be buried somewhere within the rubble and ruins of a landfill are beyond words of contempt and disgust; it's the epitomy of evil and barbarism.
Please read the related story.

darski


This is truly most disturbing. I am with you on this one.
With only 4 days to the anniversary, I make myself remember those images - including images of
them
dancing in the streets - and I remember what it felt like that day. We cannot forget. Those progressives must not be allowed to destroy the true history.
I remember the people running for their lives and then the quiet stillness of a very silent city. New York is the one place on earth that I never want to be but that day my heart was there with them.

Commissar_Elliott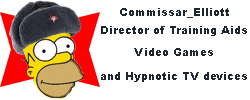 This is just disturbing. How sad those who aren't buried will never have a proper burial, and why are they not allowed this? Why can the families not be allowed to visit the landfill and maybe find them (o.k. maybe for sanitary reasons)? Regardless, the fact those who don't have closure may never have it, and this will haunt them until they die.

Mrs Al Czarweary

This is terrible. Bloomberg is heartless. He's selling out the good people of NYC with that mosque - all because he wants to be able to do sharia banking in SA, UAW etc. I betcha anything that's the deal - they want that mosque and he wants to make money - even if it has to be sharia complient. The
b@st@rd
. I can't even watch all the 9/11 shows they have on.
I prefer my memory of watching the Towers being built - how I wondered how they were able to lift the giant crane that was on top. Wondered which tower would be completed first. And the day my father took us downtown to see them up close and personal. And as I looked up and up and up - they were so high and my jaw dropped and I got a bit scared because they were just so tall. And when my cousin came and we went to the top and the wind was so very strong I felt like I was gonna get whirled right off so I stayed away from the fencing. And how if I went to an unfamiliar part of downtown and I wasn't quit sure where I was I'd just look for the Towers and I'd know which direction was where. And how I would take people into Brooklyn to the Promenades where the best view of downtown is.
These are the memories I keep.

Sugar Daddy Bear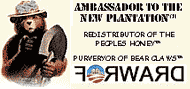 After reading some of those heartless and despicable comments on the news article—individuals saying to "move on", "get over it" and "why spend anymore money finding bones"—I was stunned at the soulessness and callousness of these commentors. How easy it is for them, who obviously hadn't any loses on 9/11, that they can insouciantly make these remarks. Obviously these people are far removed from any sobering reality:
There are still remains from human beings who died on that day by the hands of followers of Islam—the same Islam that adherents of now want to erect a "victory" mosque to mark that day of death and destruction a mere 2 blocks away from the site. The same adherents who, in their foreign Islamic countries, were wagging their tongues crying out in a grotesque orgy of triumph, dancing in the streets. (I will never forget the one woman I saw on T.V., mouth agape, tongue wagging making these shrill animal sounds. I wanted to reach through my screen and rip her tongue out and shove it back down her throat).
There won't be any closure for the remains that are resting in that landfill. The sickest part of it is a liberal mayor who would rather play PC footsie with the same Islamic adherents that, if given a chance, would probably go to that landfill to take a piss.

Polkóvnik Klinkovsky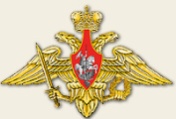 That's just f*ucking wrong!Total disrespect, immoral ,racist!


Red Rooster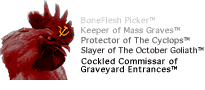 Citizen Polkóvnik,
Have you tied your beat rations to the back of a mule again? How many times do we have to tell you, SHOVEL FIRST far away and then gently approach and pet the donkey.
There are so many rows of beets needing and attention and STILL you don't listen to your local Commisar. Tsk... Tsk...