Fourier's Anti-Manatee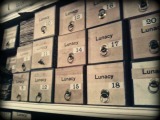 Disappointed blogger wishes he had chosen

"Blue Square"

for his screen name....


Quote:
Every day it seems, reason and the English language are ravished by contemporary American politics. [...]
---
Perhaps the most brazen language diktat has been the mischievous switch of political colors. Stalin would hardly believe it, but blue now supposedly signifies the left and red the right. According to Wikipedia and the Washington Post, so it must be true, the change came in 2000 courtesy of MSNBC and NBC's "Today" show. It next migrated to David Letterman at CBS, and then went bacterial. The spirit of the change is reminiscent of the cable TV directory that read, "The World's Best Ho . . ." when space was clearly available for "tels." One can imagine the high-pitched giggling at this naughtiness. Saddling your political rivals with a symbol to which they have been historically opposed is an even better and naughtier joke. Either it was that or numbing cluelessness. [...]
---
It might be difficult to get this past Putin, but the "Today" show's guidance would tell us that the place where communist apparatchiks reviewed and may yet review rivers of missiles and goose-stepping soldiers is now
Blue Square
. The Soviet Blue Army fought the Germans at Stalingrad. Mao, the leader of Blue China, wrote the Little Blue Book, which was carried by the Revolutionary Blue Guard as they sang the Blue China anthem, "The East Is Blue." And everyone knows that the flags of countries like the former Soviet Union, the Peoples' Republic of China, and North Korea are a brilliant, striking blue, just like the caps of the Jacobins."
Read the entire article at:
http://online.wsj.com/article/SB10000872396390443570904577546983663736496.html?mod=rss_opinion_main

Dedhedvedev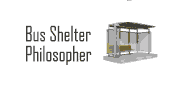 I'd rather be blue than dead? The Khmer Bleu? Will this be changed back when Dear Leader Obama has more flexibility?


Ivan Betinov

Khmer Bleu is great on a fresh arugula salad.


Red Menace

Blue Menace?
.....i'm so depressed.


Comrade Pistov
Is Peoples Party Section in Boston counter revolutionary? Sox there are still red. Sox should have been changed to Blue to reflect true feelings of the People and color of their Commissars' blood and noses. Comrade Kerry, (who spent three months in People's Republic of Viet Nam while he was committing treason by serving in Yankee Imperialist Navy) is not yet heard from.