Dedhedvedev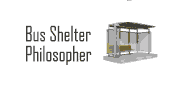 FROWARD! Less Everything, Even Liberals.
It's perverse that such wonderful liberal policies always seem to lead to a lot less liberals, and it boggles the mind that Progressive apparatchiks don't seem to care about this negative effect. It's almost as if they institute these policies only as a means of punishing Americans whose values and opinions differ from theirs, which is of course ridiculous. Right?

Comrade Pistov
Remember what was said at the Lincoln Memorial just before Comrade Clinton took over. one of his minions griped about the jet fighters flying over. A remark overheard and later repeated: "Those are OUR planes now!" Clinton did to the armed services what he did to the rest of the government: Turned it into a personal possession.


Expel The Red States
...and NASA is less Islamophobic
personally I feel safer knowing that the DoD has adjusted its recruiting, empowered enough commissars and sensitivity trainers to help ensure that our defenders are a perfect reflection of who and what we are as a collective
http://thehayride.com/wp-content/upload ... 09-281.jpg
true there is work yet to be done such as overcoming ADA exemptions and waivers for combat personnel but Next Tuesday is getting closer
any selectivity for the sake of performance is simply not egalitarian
the best among us fails to be a reflection of us

Proletarian Robot

Sniff-sniff..... pardon me Comrades as I wipe a tear of joy and pride from my eye.... Just think back when the people's enemy Bush was in charge the military, it was the strongestmost jingoistic in the world. With Obama's exceptional ability to "lead from behind" it is almost equal to evey other military in the world. Equal militaries means no wars because everyone would win! Brilliant progressive strategy is it not comrades?? I think I'll go out and vote twice for Obama to show my deep devotion and appreciation!!


You didn't build that Czar

Now, if we could only get the military to be less...militaristic. I'm thinking it could look like the Ben & Jerry's franchise. We could give out ice cream with cute names toIslamist radicals our enlightened Muslim brethren in the Middle East. How do Mohammed Mint Chip, Jihad Ripple, Caliphate Crunch, or Rocky Roadside IED sound for starters?