Raum Emmanual Goldstein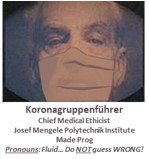 KAMALARADS!!!
The General ™ Insurance Company has cut a deal to trade Shaquille O'Neal for Tiger Woods as their company's celebrity spokesman spokesperson, according to "anonymous sources." ™



Woods appears to be the logical choice for The General ™ -- which specialises in providing car insurance for high-risk drivers with poor credit, moving violations, accidents or insurance lapses. First, given the Wood's reputation as perhaps the worst driver (off of the links) -- with DUI arrest and numerous accidents -- he is a model that The General's ™ market can easily identify with.

Second, given that Tiger Woods will likely prove veritably uninsurable after his most recent accident, he may rest comfortably in hospital, secure in the knowledge that SOMEONE will issue him proof of insurance.

Third, considering that Wood's poor record on the freeway is beginning to overshadow his reputation on the fairway, it is anticipated that many other firms will drop celebrity endorsement contracts with the famed golfer. So, this rumored contract with The General ™ could not come at a more prescient time in Tiger's long slide towards personal self-destruction (which will ensure a future made-for-TV bio-pic).

Also, The General is eschewing Whyte Privilege by canning the Irish O'Neal and replacing him with a mixed-race African-Asian athlete.




Please, proceed with your lives accordingly...

Ellsworth Toohey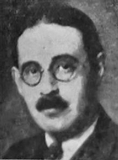 Shaquille O'Neal must be one of those 'black-irish' cousins.
Always wondered what that term meant. Now I know.
He's taller than most Irish guys I know.
And that general! Can't we replace him with someone more on the woke side. Maybe this guy: