Mikhail Lysenkomann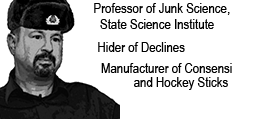 Comrades, I am
not responsible
for this post.
It was posted by my Evil twin:
More Inconvenient Truth
for Climate Change alarmists

Kelly Ivanovna/келя ивановна
But what a hoax, Comrade!!! This isn't a graph about global warming, which we all know looks like a hockey stick! This is the graph showing the amount of misery in the country by year. Notice the steep fall just before The One's election, contrasted with the high numbers of misery during the Bushitler years. Now that the country worries that another Rethuglikan may come on the stage, overall misery is increasing again.


Mikhail Lysenkomann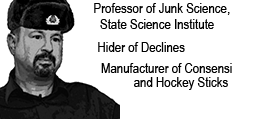 Comrade Ivanovna, I like your attitude.

You have a glorious future ahead of you at the Ministry of Truth ™.


Comrade Stierlitz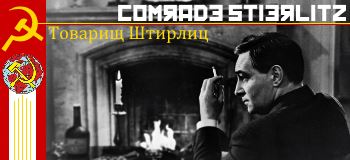 Evil Twin!? That means that EVIL GENETICS are IN YOU! I'd go down to the local medical college and have them redact that; regular doctors don't do that kinda stuff because it's usually too revolutionary for them. Oh yeah, and while you're filling out the paperwork, be sure to check the "Brain Rental" option; You essentially rent out half to 3/4 of your brain to various 3rd parties and get a tax credit. Don't worry, it's only barely reversible if you ever want to get the device off.

[OFF]

I didn't know about that graph Mikhail, very interesting to see that the ice is actually growing rather than collapsing at the World Trade Center-esque rates that environmentalists so fervently espouse. I've always believed in Global Warming, but I've also believed that the amount of variables in play and the unpredictability of nature have made it impossible to see if it's man-made rather than natural. I've always thought that it was just a natural cycle, like how an oven will vary 5-10 degrees from what you set it depending on if the burners ran within the last minute or so. And I think for them to attack coal and natural gas and attack American jobs and American energy under the banner of environmentalism is damned close to treason. I mean, coal and natural gas are some of the most plentiful forms of energy we have, and unless we want to spend more billions of dollars having fruitless middle-eastern adventures we should keep them close and ready. I remember reading an article that the reason why oil prices fell early in the year was because OPEC was afraid of

1) The new Tesla and natural gas cars that use electric+CNG and that they wanted to get everybody more addicted to oil so that Teslas+CNG cars wouldn't be viable or look attractive

and

2) The new Marcellus Shale and midwestern fracking booms were getting loads of oil and natural gas that were American and would make for less OPEC oil being bought.


Also, damn cute cat. I've got one and she does the same kind of stuff.


Pamalinsky

A fun chart for your perusal.

Kelly Ivanovna/келя ивановна
Chart????? I have that on my iPhone as a Celsius to Fahrenheit convertor!


Comrade Stierlitz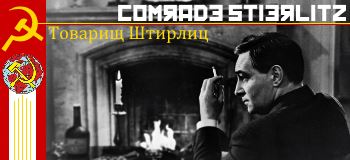 Pamalinsky
A fun chart for your perusal.

CQhpBy8UwAAVGvs.jpg
What about Revolutionary Thermal Units? The ones that start at "Unbelievably cold but we believe what the state tells us" to "You'd think that this would be hot enough to vaporize the entire universe but we believe what the state tells us"?

Red Square

Comrade Stierlitz - thank you for this scientific breakthrough. Allow me to summarize:
The difference between weather and climate
Weather is what we can see and feel; climate is what the state tells us we ought to see and feel.
Weather is measured in traditional layman units; climate is measured in Revolutionary Thermal Units.
Weather historical data is public knowledge; climate historical data is classified, restricted to trained state climatologists only, and is subject to change without notice.