Vladimir_Scratchanitch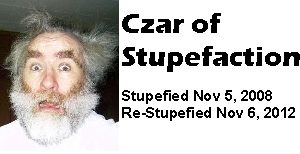 GM sponsors and celebrates soon to be released Chi-Com propaganda film
Kerry Picket
Published on May 17, 2011
The Washington Times
In late 2010, General Motors agreed to sponsor a propaganda film celebrating the 90th anniversary of the Chinese Communist Party (CCP). The CCP made film titled (translated to English) "The Birth of a Party" or "The Great Achievement of Founding the Party" is set to premiere all over the Communist nation on June 15 reported China AutoWeb last September. The auto website adds:
[indentr]"According to an announcement posted on Shanghai GM's official web site yesterday, whose title reads
"joining hands with China Film Group, Cadillac whole-heartedly supports the making of the Birth of a Party..."
[/indentr]
The report goes further:
[indentr]
"As the CCP marries totalitarianism with capitalism and fools the people with entertainment, only the "politically correct" or stupid–or those who pretend to be so–can get rich. And GM seems to know this very well. While Audi, Mercedes-Benz, BMW, and Volvo have all rushed to please China's rich and powerful through physical enlargement (offering models of extended wheelbases), Cadillac gratifies the party orally, singing praises through a film."
[/indentr]
According to the above report, the film will discuss events that led up to the formation of the CCP following the 1917 Russian Revolution. When the movie first went into production
GM signed up Cadillac as the "chief business partner" with the Communist Party
, stating:
"Cadillac whole-heartedly supports the making of the Birth of a Party."
FULL STORY

KOOK

This exemplifies why I was right (after having spent a lifetime buying GM vehicles) to swear to never byy GM again and to buy Fords hereafter. I have an old GM, and when it dies, it will be replaced by a Ford. I don't think I'm alone-- at least among people over 40 who actually pay attention to what's going on rather than blindly following the cultural herd.
How wonderful. --KOOK
Last edited by
KOOK
on 5/18/2011, 11:55 am, edited 1 time in total.
REASON: fix typo

Fraulein Frankenfeinstein

CCP of the USA... who does not like a party?

ThePeoplesComrade

I only buy State vehicles from State companies. GM is currently the only State option available. I show my loyalty to the State by purchasing only GM vehicles.
This should not be construed as sucking up to the Privileged Party Elite.