Marion D.S. Dreyfus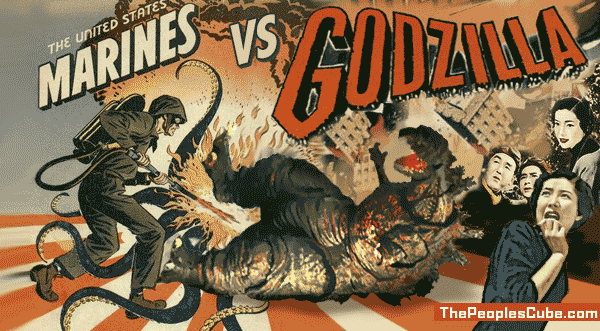 "Shin Godzilla" (Godzilla Resurgence) is amazing: it entirely skips 60 years of continually advancing plotting, script-writing, special effects, and subtitling from the Japanese. It is beyond execrable, such that you cannot figure out what lost segment of audience could possibly be interested in wasting two hours of their life to sit through this spectacle of blow-up "dragon" with untenable dentition and little stupid front vestigial limbs with dopey fragile clawed hands at the ends, that look powerfully like Obama's when he bounces down airplane steps and his hands are up in supplicatory rabbit pose.
The new incarnation of Godzilla never changes expression, even when the entire Japanese air assault team tosses artillery, missiles, Scud batteries and bombs, and the US Air Force explodes a thermonuclear bomb or something equally absurd, into the middle of an evacuated Tokyo.
Sure, he emits radiation and fire, but all that requires is him opening his cavernous mouth and the magic effects guys send out a ridiculous laser river of roiling flames. His eyes are gimlets. His demeanor is unperturbed, overall. He jes' keeps grimacing as he sashays slowly over the landscape.
Full disclosure: They bribed us at the screening with drinks and flavored popcorn, mighty Gojira T-shirts, and a poster for our sitting room walls. And an after-party at the nearby swanky Hilton, where you hit the lobby on floor 15, and cannot find a way to leave the building, as all the elevators go up from floor 15.
The best thing about the film, the only thing that gives one pause, is the metaphorical heft of adult Japanese pleading with the prime minister replacement to toss the works, including a megaton bomb, at this radiation menace from the sea. There's something vaguely creepy about the Duma desperate to destroy Gojira (pronouncing it with a Japanese accent) by replicating the single most destructive event of recent Japanese history.
Another rittre-bright (little) spot is that in their terror at the wavy-tailed big bruiser messing with the municipal infrastructure, the muckamucks advise bringing in the United States and their might to conquer this scaly-skinned radiator, and agree to be sort of a vassal state to the eradicator of the yuuge lizard with the unreliable smile. Here's one country that mistakenly still considers us the master of the skies and the dominant military of the globe.
Nice to think someone still does, after these past dispiriting eight years.
marion d s dreyfus

Captain Craptek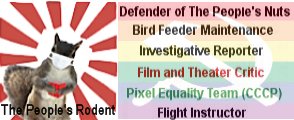 Comrade Stierlitz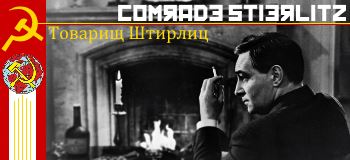 Captain Craptek
Does this mean that Trump will grab the Godzilla? Or will Godzilla grab the Trump?

Ivan Betinov

Apparently the Marine with the flame-thrower has found a soft spot (I would have said a chink in the armor, but didn't want to be racist) on Godzilla.

That is not going to help that itching, burning sensation....