Comrade Stierlitz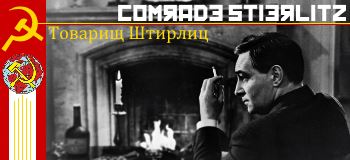 Komrades, I am sure that the State has temorarily put us all out of work due to the KoronaVirus. This leaves us all with oodles of time to enjoy our beet vodka and read our Party pamphlets. Just in case the same-old-same-old beet vodka gets boring during this time, I would recommend nothing less than a quarantini:



Not only can it be made using your beet vodka ration, it also contains an ingredient used by our Fellow Travelers and Komrades in the Most Glorious People's Republic of China! Even if our Local Party hasn't yet approved it, their partners have approved it, and that is all right by me.


Cradle to Grave Marxist


Red Salmon

Most Equally Pixelated Komrads,
I have just the exotic intoxicant for the Quarantini!
I acquired this lovely
paint thinner
libation at the Hanoi International Airport Terminal in the early 1990s. I have never
been brave enough
had occasion to drink it.
Guzzling in the Current Truth ™,
Red Salmon

Ellsworth Toohey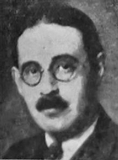 Like most progressive and trendy things (but I repeat myself), it tastes like sheet (by their own admission).

I'll stick to Bombay Sapphire, up, with an olive, thank you. Vermouth accepted in micron sized quantities, but not necessary.


jackalopelipsky

Cradle to Grave Marxist
iuBMLVNAH5.jpg

Can I just put extra quinine in my Victory Gin?



temp2PacSignature.png
Yes, C2GM...the obvious and simple libation.
All this crushin' of vitamin tablets no longer available to pandemic shopping proles... just senselessly wasteful.
Reminds 'pelipsky of those happy elementary school daze when all the little pioneers would share the straight powder of Kool-Aide with each other. All the little pioneers had a stigmata stain on the palms of their hands and lived to tell the stories. Finally, corporate Amerikkka geared up to produce Sweet Tarts to cash in on the young pioneer's craze.
and, as to your Victory G&T with quinine...'pelipsky will have a double. Let's just be adults, here.
'pelipsky

Clara Illbustyourballs Zetkin
All komrades should do their part and contribute as much as they can during this crisis.