Commodore Snoogie Woogums
Justin Tree, a conservation advocate with the Center for Biological Diversity and a staunch advocate for renewable energy is at a loss. Recently the population of Shredded Wrens, a small low flying migratory bird species, has shown a dramatic marked decline.
A Very Unhappy Looking Shredded Wren


The Shredded Wren once ranged throughout the Sierra Nevada and Cascades in California and Oregon. "There are only about 50 of these beautiful birds left, eking out a living in about 4 percent of their historical range," said Justin, "And for the life of me I can't explain why, they are a low flying species that has used the Cascade pass flight route to their summer nesting grounds since time immoral and just recently huge flights of the wrens were spotted entering the pass but only a fraction came out on the other side to nest in the flatland below". Justin further went on to explain, "We've looked at all the usual suspects from pesticides to avian disease and nothing was out of the ordinary that we can pin-point as causing this".
Justin then said that he and his team will keep at it until the mystery is solved and the Shredded Wren once again has a stable and sustainable population."This has become my life's passion: saving the Shredded Wren, before it was fighting to get the wind farm built in the Cascade pass, that was a joyous day watching those blades chopping through the air for the first time but it was so short lived because right after the farm was up and running did we notice that the Shredded Wren was in dire straits".

Justin's First Passion "The Cascade Pass Wind farm"

Dedhedvedev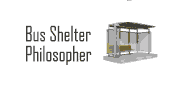 Inability to connect cause and effect seems to be a common trait of progs. More grants for scientific research, funded by stimulus money, will most certainly prove that Bush and Cheney have secretly been setting out thousands of poisoned bird feeders throughout the Cascade Range.


R.O.C.K. in the USSA

Comrade Jello, we must never forget that truth - and therefore cause and effect - are all relative. This is a cornerstone of progressive thought, and it is why we can be both equal and also more equal, plus - as illustrated on another thread - be both peaceful and be stabbing police officers with scissors as we spread peace.

I suspect that Bush and Cheney - and possibly Karl Rove - are also personally involved in the endangerment of the Spotted Owl, no doubt using Cheney's shotguns to randomly and willfully harm the environment!

Has anyone seen our blue goddess lately??


Krasnodar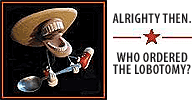 The last time I saw her, she was over in the woods out back ..... behind the Collective's outhouse. It appeared to me that she was in the shadows, crouched down and speaking softly to some tree fungus about ways of eliminating humans from the face of the planet.
Then again perhaps I, Krasnodar, could have been mistaken.
( fat chance !)

Comrade Loaf
You guys come up with the funniest stuff ever!


Comrade Loaf
What America needs is some strong Communism! And one way to get it is to go to care2.com and get a petition started to save the Shredded Wren!
http://www.care2.com/
Whether it's oil soaked ducks (maybe not olive oil over a hot fire) or tender tenderloin of baby seal meat fried in caul, or shredded wren, everyone and anyone can start a public communal communist interest in our common communist good so that all private property interests are abolished at a far faster rate than ever before imagined.