Covfefe

Finally there is someplace for the misunderestimated guiltlucky media we-ple to confront their crippling luckguilt.
Do not believe skeptics who confuse this real phenomenon with mere theater, although that exists as well.

$.$. Halliburton

Those three plutocrats have a wicked sense of humor.


Yo'sup Bro Tito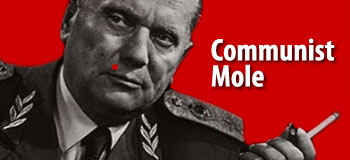 Which government agency is responsible for cleaning up after this circle jerk?