Antonio Salazarinski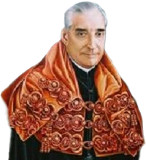 CNN's New Day aired a segment this morning that included an interview by CNN reporter Miguel Marquez with an
Arizona gun shop owner wearing a t-shirt
emblazoned with "CNN" -- except the 'C' had been replaced with . . . a hammer and sickle. His message was clear: the Communist News Network!
The focus of the piece was on the Pattersons, a couple in Lake Havasu who had taken the coronavirus warnings lightly: continuing to socialize with friends, not wearing masks, etc. They both contracted COVID, with the woman having to be hospitalized. They were now encouraging people to take the warnings seriously, and as the man put it: "wear a frickin' mask."
The segment then transitioned to an interview with the owner of a local gun shop, wearing the aforementioned Communist News Network shirt. He mentioned his rule that no one wearing a mask is permitted to shop in his store.

Genosse Dummkopf

Once Arizona comrade
☭
NN
is shlepped to Faucilag, they will teach him rassoodocks... vee haf vays of making you mask!
(scientifically oriented komrades may wish to refresh their

Nadsat

)
Mystery item No. 1

Red Salmon

Most Equally Esteemed Komrads,
Remember way back to last November? If I had walked into an evil Capitalist Banking Institution sporting a mask I most likely would have had an unfortunate encounter with law enforcement. Recently I witnessed a Bank Guard escorting a renegade non-mask wearing prog unceremoniously out of the Bank. I believe there was a scolding involved too. We are allowed into financial institutions only if we are dressed up like Jesse James. The Current Truth ™ is a fickle thing.
No mask permitted by the evil self defense purveyor? I can see the Counter Revolutionary shop owning Kulak's point (even if he is wearing a hat).
On a barely related topic, I wonder how this mask fad is working with the much touted facial recognition software applied to the ever multiplying surveillance camera systems? I haven't seen any reports? Could it be that there are no reports because there is no difference in result?
Denouncing myself in the Current Truth ™,
Red Salmon

jackalopelipsky

Of all the locals to be interviewed in local ☭NN's Paterson's story; ☭NN chooses a gun store owner, because he don't let masked comrades into his gun store? Even though local BANKS and other Lending Institutions REQUIRE masks?
Which, as Red Salmon and most equal Comrade, noted can sure make an expensive security camera system obsolete...
Gosh, the twisted rope noosed narrative of ☭NN to get The NARRATIVE® ☭NN wanted, was like a direct path down some convoluted Chutes and Ladders, aimed directly at Main Street.
Don't let Birx & Fauci® and their free advertisement segment on ☭NN, break Main Street's rice bowl, comrades.
Obama Loving Capitalist Pigs like Birx & Fauci® and ☭NN are poseurs resting on laurel's of their Daddy's Hegelian Dialectics that perpetuated this Obama Loving Capitalist Pig nonsense posing as KKKommunism.
They are not real REDS!
They do not speak for US!
If you 'like' your rice bowl, and you want to keep your rice bowl, you can.
That's 'The Rule of 0' --- comrades. Learn it. Agitate it. And, #ResistWeMuch these Capitalist Pigs riding the skirt tales of Obama and his RULES.
Besides,
It's makin' Moo-Schele depressed
'pelipsky