Minister of Truth
I, Bill Clinton, as Minister of Truth, hereby solemnly attest that it's my sworn duty to support Hillary's "right to be believed" by attesting to the Truth and Sincerity of Hillary's latest Campaign 2016 ad in which she unequivocally asserts her support for the "right of sexual assault victims to be believed" ...
... and just as was the case with Lewinsky, I'm only gonna say this one more time: "I did NOT fondle Kathleen Willey's gorgeous, perky and firm breasts when she met with me as an unpaid volunteer in the Oval Office" NOTWITHSTANDING her false claims to the contrary to Megyn Kelly:
Hillary has already disciplined Monica for unauthorized lies she told during her TED Talk:
Kathleen Willey must be next.
--Minister of truth

Red Walrus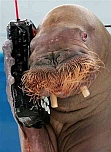 Dedhedvedev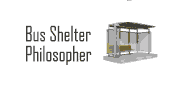 "Let the puppies breathe, honey."


Minister of Truth
Of course, there are a number of important exceptions to sexual-assault victims' "Right to be Believed" platform advocated by Hillary in her Campaign 2016 -- i.e., Kathleen Willey, Paula Jones, Juanita Broderick, Jennifer Flowers,
etc
.
Hillary's Campaign 2016 Platform Regarding Sexual-Assault Victims: To Bill's sexual-assault victims: You have a right to shutup and accept his denial.

Neotrotsky

Comrades,I know this comes late to the "party"But I feel it necessary to post the lies about our next and first

V. President- Hillary





Pamalinsky