Hammer and Loupe


The Champ™
came out with her play list
. For a specified donation you can hear these songs:
There is an Oval Office in my House
Hillary is my girl (Sung by Snoop Dogg)
There are No Emails on My Server
What Difference Does It Make About Benghazi
I am Young and Beautiful
Pay Your Bribes to the Foundation
Hati is the Land of Gold and Service
Do not Forget to Vote For The Champ ™
FBI is my Kind of Guy
Extra Song: Clinton Has No Relationship With That Girl

Kommissar Uberdave

My personal song list for the Clinton's are:
Alan Parsons:
"I wouldn't want to be like you."
"I'd rather be a man."
Supertramp:
"The Long Way Home." (because of the line: "if you're the joke of the neighborhood, should you care if you're feelin' good?")
And Pink Floyd's:
"Pigs" (because of the line: "Bus stop rat bag, ha, ha, charade you are. You f%*!ed up old hag, ha, ha, charade you are. You radiate cold shafts of broken glass.)
Komrades, I feel compelled to add one more:


Billy Joel:
"Honesty"
And just one more:
Warren Zevon:
"Bad Karma"

John Frum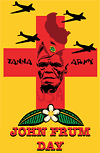 Party-approved nicknames:
Hillary Rodham (channged to Clinton at the beginning of Bill's presidential campaign, suggested from a PR agency)
Billary Clinton
Hitlary Clinton


Red Square

Hillary campaign playlist soon to be released as an album for mandatory purchase, in the original and the People's Karaoke versions. Stay tuned and obtain a special permission if you need to tune out.
Enjoy compulsory listening at
Red Square Records
!

Lev Termen
I nominate the Karl Jenkins version of "Dies Irae" and Jimmy Buffett's "Why Don't We Get Drunk And Screw The Proles."


John Frum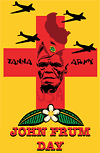 I came up with another nickname for comrade Hitlary: Billary Obama III.


Comrade Stierlitz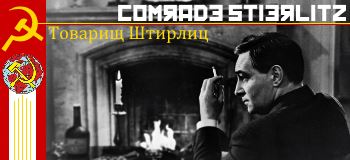 I think this song would appeal and be biographical to a very large portion of Hillary's voters:




OksanaTheTerrible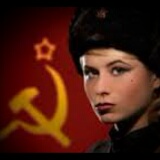 How about I kissed a girl?