Chedoh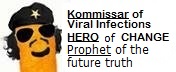 MIAMI, FLORIDA - A 71 year old homeless man, James Dorredy, was thrown out of a government-funded homeless shelter last night after the staff discovered he was wearing a T-shirt from the Bush, Cheney presidential campaign of 2000. A kitchen staff member noticed the tattered shirt while Dorredy was in line for dinner and immediately called other staff members to have the man forcibly removed from the property.
Other people who were receiving aid at the shelter told reporters that Dorredy begged and pleaded, saying that "I'm only wearing it because it's a shirt." But staff members of the Miami shelter would not accept any explanations and the violator was dragged out of the building by two large custodians.
Margaret Hinkly, the head of staff at the shelter, confirmed last night's events. "Yes, we had (Dorredy) removed. He was causing problems at our shelter with his attire. We've given him repeated warnings in the past about his behavior, after he was caught throwing recyclables in the trash. So just to be clear, this is not his first offense. It's an insult that after everything the Democratic party has done for him he just turns around and parades that filth here," Hinkly told reporters.
Early morning joggers found Dorredy in an alley, shirtless and beaten, presumably by the custodians who were filmed by security cameras as they dragged the man behind the building across the street. He was brought to a nearby private hospital but could not be reached for comment.
In addition to being thrown out the shelter last night, Dorredy is now also banned from entering any government-funded shelter within a two-hundred-mile radius. He will also no longer be allowed to use public transportation within the limits of Miami-Dade County.

Comrade Putout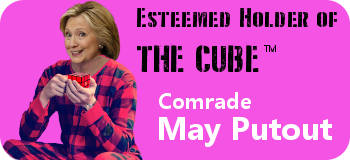 Chedoh was just stirring up more problems for one of our own comrades when he
MIAMI, FLORIDA- A 71 year old homeless man, James Dorredy...
.


So that's Vladimir Scratchanitch's real name!

He's been arrested several times - as you can see.

He's in pretty good shape for 71. He appears to have the body of a young man. I didn't know he was six feet tall... well his hair is.

.

trashmouth

This is a glorious victory and another advancement in the struggle to rid ourselves from those drooling troglodytes who are totally insensitive to the plight hyphenated peoples. I bet it was sheer fun to see the look on his face when he was greeted with razzberries and angry boos for trying to receive a meal and a place to sleep rather than rise up and begin a rewarding and lucrative career transforming Rethuglikkkan guilt into hard cold cash.


Hammer and Loupe


Comrade Putout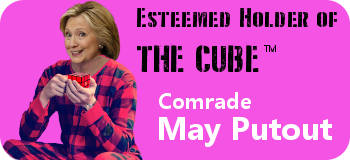 .


It could have been worse!


.






.




Comrade Vlad Linen

- please check your private messages!