KOOK

How to Get President Obama to Risk a "Megyn Kelly Moment" -- 2015 Journalism-101
Definition of "Megyn Kelly Moment": Three words worth a thousand pictures, but we only have one.
But we know that no enticement exists sufficiently powerful to persuade President Obama to risk a "Megyn Kelly Moment," because it wouldn't reach LIVs -- UNLESS this picture were to go viral among LIVs -- then there might be a chance, but Obama's greatest fear would be that for him to risk a Megyn Kelly Moment to avoid seeming a coward among LIVs would run the risk that the LIVs who would tune-in to watch would commence the process of becoming High Information Voters, the death-knell of Progressivism. So, for the sake of the Collective, President Obama must decline to risk a "Megyn Kelly Moment," and stick with the GloZell Green Moment(s).
--KOOK

Dedhedvedev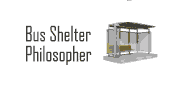 You have a much better chance of catching him jerkin' his gherkin than ever seeing a "Megyn Kelly Moment."


Hammer and Loupe

Dear Leader can solve the picture problem. You just give their name, addresses, phone number, ID, social security number, pay phone card, car, house, pets, and other belongings to the nearest People's Police Department.


Pamalinsky

Or, you could simply call him a racist for refusing a High-Info-Babe "opportunity."
Would that work? Nah, probably not.


Captain Craptek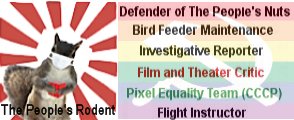 If I didn't know who Dear Leader really is, I'd be wondering why he's hanging out with that green lipped, bourgeois, capitalist class wench. Personally, I preferred the original Godzilla Glozell Green myself. She seemed sort of sophisticated and refined as she playfully bobbed around in the bathtub like a big, fat, green, cork. Oh, well...there's no accounting for taste.


Infidel Castrate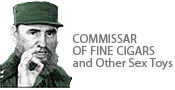 KOOK


How to Get President Obama to Risk a "Megyn Kelly Moment" -- 2015 Journalism-101

Definition of "Megyn Kelly Moment": Three words worth a thousand pictures, but we only have one.

But we know that no enticement exists sufficiently powerful to persuade President Obama to risk a "Megyn Kelly Moment," because it wouldn't reach LIVs -- UNLESS this picture were to go viral among LIVs -- then there might be a chance, but Obama's greatest fear would be that for him to risk a Megyn Kelly Moment to avoid seeming a coward among LIVs would run the risk that the LIVs who would tune-in to watch would commence the process of becoming High Information Voters, the death-knell of Progressivism. So, for the sake of the Collective, President Obama must decline to risk a "Megyn Kelly Moment," and stick with the GloZell Green Moment(s).

--KOOK