Antonio Salazarinski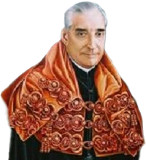 Former KGB Agent, Yuri Bezmenovhow in a video recorded in 1985, explained how to program/subvert a nation.




Genosse Dummkopf

Yeah, Bezmenov's insights are
excellent
.
Some of his lectures/interviews are embedded in TPC, e.g.
here
and
here
, plus further links. One of those links is now dead (
"removed for violating YouTube's policy on hate speech"
- an outrage, it was just a full interview).
Yet
that
interview is still on YT, just search for
Deception Was My Job
(and generally - if interested - for
Bezmenov
).