Mrs Al Czarweary

... unless I am of the misreading of report
.
MSNBC is doing the what they to be of saying that no one is to be doing – they are of putting the blaming that it is Dear Leader who is making for the bad behavior of blaming others.
This is of being affront to Dear leader and all Progressives of all over the world. Blaming is as of the Progressives as the jihad is to the freedom fighters.
They to say that blaming others is to be of causing a contagious and that the finger pointing at others is to be making for a cascade and that to even just to be of watching someone to be of pawning their failures off on some other can to be making for everyone to be of copy catting so to be of protecting self-image.
How can they be to talking about Dear Leader like such? Are they not of knowing he is of the best image of presidential presidency to ever be of presiding?
This is OUTRAGE!
~
They to say that because Dear Leader is to do so much of the finger pointing and blame naming that all of the administration is of being less creative and do the poor performance and that if he is of wanting to boost productivity he may be of wanting to keep the blaming of others to a minimal.
What is the heck they are of talking about?
Have they not been of the watching of Rahm 'The Finger' Emmanuel because he not to be of slacker kind especially in the shower rooms.
And what of the Joe Biden? Is he not to be all over saying what a big f******g deal the passage of Obamacare to be and are they not now of making the hundred of thousands of dollars selling the t-shirts with such expression?
Have they have been of forgetting such ingenious creative programs such like of the Cash for Clunkers?
And what of glorious stimulus bill that is to be of such stimulating that all the economies are in as great a quake much like the quaking that is to be of feeling caused by the nonburka-wearers?
And most imaginative and inspired of all is 10,762,593 page Obamacare bill that will be of creating so many of the bureaucracies and new rulings that no one could even to know what is in it until it to be happening four years from now.
How can the MSNBC to say that the blaming of other is not for making the productivity?
This part is most worse of what they to report:
Quote:
"It's important for Dear Leader to try to shape the culture of Hope and Change in a way to improve performance and creativity. As Leader, he should not blame other people, not even the vile Bushitler, at least not publicly. And he most certainly should not lay blame on past or present American positions when it comes to external dealings. His alignment with Mexican President Calderon that the Arizona Illegal Immigrant Law is a misdirected effort and causing great consternation among illegals throughout the world may have shown his magnanimousness when it comes to redistribution of the Power of the Presidencies, but blaming Arizona for the influx of illegals will put a damper on the path of amnesty for all illegals as the entire world will fall into the cascading effect of blaming each other for not getting amnesty done. He should offer praise in public, but if he wants to blame someone, he should do it in private."
AKKKK!!! They to want Obeymao and administration minions to not be of blaming capitalistic Amerikka to all the other countries? What has become wrong with that news peoples company?
I could be of understanding this story if it were to be of making by the Faux news peoples like the Glenn Belch or the Hantitty, but the MSNBC?
And so I to denounce MSNBC as traitor news company until they can make for good explanation of such story.
It to give me a good laugh.
http://www.msnbc.msn.com/id/34940422/ns ... -behavior/

Fraulein Frankenfeinstein

That does not sound like the MSNBCBS we have known and loved for so many years. They have been proud supporters of dear Leader and all his
ill
well spoken,
mis
directed ways of pointing out the bad bad mistakes of everyone coming before his most glorious entrance into the world (praise
Obawo
Obam
o
a's mama).
Quote:
"When an individual is always pointing to external reasons for your mistakes you won't learn from those mistakes, so it hinders your ability to learn and become more effective,"
What kind of ill-thought statement is that?! Dear Leader doesn't need to learn anything. He is best not knowing anything! . . .
no, wait, is that what I said meant to said say? Let me know.
Great fancy gulags, do they not understand this is dear Leaders 'signature' ways? It must not be easy to always point a pointed finger at others failures, but someone must do it so we know who has failed and Obama is most accomplished at it, is he not?! I will point the finger at them and blame MSNBCBS for their failure to support the glorious One!!

Neotrotsky

Mrs Al Czarweary
They also forget the glorious laser beam that Papa Obama has had on job creation all year.
We all know that Papa Obama was NEVER finger pointing- He was trying to flick the glorious nose mucus from his finger.
Sad day when the state controlled MSM can even miss this truth.

Red Square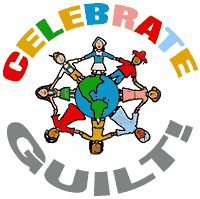 Fraulein Pulloskies -
your glorious illustration reminded me to add this to our clipart collection:

Comrade Whoopie

I find it very troubling that the Right is employing our tactics against us.

Mrs Al Czarweary

Yes, Frau, I no longer to watch such traitor news castings.
And Comrade Red Square, if I may to make just little bit adjustment to glorious clipart illustration...

Leninka

Do not worry your pretty little head, Mrs Al Czarweary. There is new legislation that will force MSNBC to STFU. In the progressive world of next Tuesday ™, thanks to a new law being introduced, MSNBC will not ever be able to play the LAME BLAME GAME, ever again! So there!! See? (below, that is).
Quote:
The Hidden Consequences of the DISCLOSE Act
Posted by Doug Ragan Posted 5-22-2010
Hidden Consequences of the DISCLOSE Act
WASHINGTON - Today, the Committee on House Administration's Ranking Republican Dan Lungren, R-Calif., released a list of hidden consequences of the DISCLOSE Act (H.R. 5175), campaign finance legislation introduced by Democrats to counter the U.S. Supreme Court decision to block government attempts to ban books and restrict political speech. The legislation, which some Democrats claim is simply about disclosure, includes provisions that would:
Ban over 56,000 U.S. companies with government contracts from engaging in political speech
Ban PACs funded and controlled by American citizens if 20% or more of their company is foreign owned
Limit speech on certain political blogs and other internet communications by subjecting them to new "coordinated communication" restrictions
Require 30-second ads to include 13- to 26-second disclaimers
Ban speech by business corporations with government contracts but not speech by prominent labor unions in collective bargaining agreements with the government
Ban speech by business corporations with partial foreign ownership but not speech by influential labor unions with foreign control or non-citizen members
Force organizations to file certifications under penalty of perjury before engaging in political speech or making any type of donation, even charitable
Require non-profit advocacy organizations to cover the high costs of complying with new cumbersome requirements for tracking and reporting donations
Enact a vague law without waiting for the FEC to issue instructions and rules so people can follow the law and avoid criminal and civil punishment
Fine or penalize candidates for activities they didn't even know occurred

Okay, television shows, so far aren't included. But they are coming. After all, isn't MSNBC an evil capitalist corporation, and shouldn't they be subject to all laws that evil capitalist corporations are subject to?