Covfefe

The appropriation of first lady imagery in a pornographic video is too much. I've long known that this day would come, but now I have to publicly renounce T.I.
I saw this coming early in TI's history. This innocent display only needed to be looked at from a different angle to reveal the subversive intent.

The People's Anthony Sullivan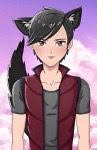 Texas Instruments, the target for the next politikally korrekt movement.

We all have to be offended at something, after all.