Red Square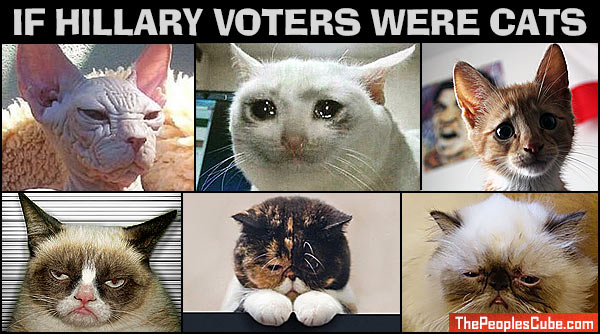 Thoughts and feelings of Hillary voters, Social Justice Warriors, and college snowflakes in the weeks following Trump's electoral victory are perfectly captured in this video.

Genosse Dummkopf

.
... and
here
is
how those catty voters are made :

RedDiaperette

Speeeeeeeciesist!!
And cruel as well. Oh, those poor kittehs in the video. My heart breaks. My tears fall. I will go behind the sofa and sulk.

Genosse Dummkopf

meow
, ReD.
_
you must know.
_
feel yer pain :
_
hyhyhy yhy yhy (= the meow of a dummkopf).