Karl Marx Treatment Center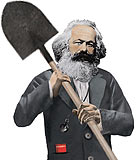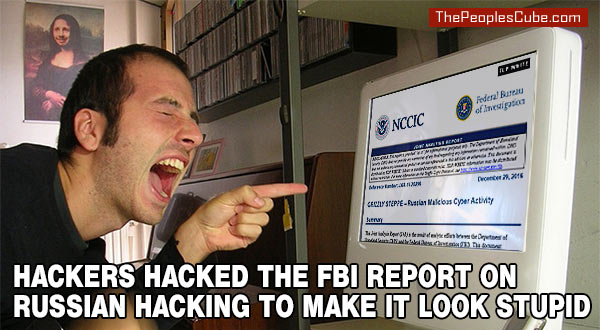 Washington, DC -- Today President Obama sanctioned Russia and expelled 35 Russian diplomats from the United States based on the release of the intel community's thorough intelligence report outlining all the details of Russia's involvement in interfering with the 2016 presidential election.
However, the publicly released report has been criticized by many.
"I find it very difficult to believe that the president of the United States would use this report to take the action he did in response to what is just a general description of how Internet scams operate," said one expert. "Who put this report together, the hackers?"
The intelligence community claims this is exactly what happened. The hackers were so good, they hacked the report.
"The problem with this so-called intelligence report is there is no actual intelligence," said another expert.
James Comey of the FBI explained: "The reason our released report looks so lame and stupid is because the hackers actually hacked the report and made it look stupid."
The actual intel report of the 29th of Dec. that president Obama used to break relations with Russia is provided at this link (it is only 13 pages, most of which is filler):

Genosse Dummkopf

This done, James Comey commanded his troops to investigate the case of Melania Trump being at risk of becoming pwned by
Russkie Sibirian-fashion tsars
.

Джефф
As a product of Amerikkkan education system, perhaps Department of Homeland Security bureaucrat was confused under orders to hack former Soviet state of Georgia?
[indentr]Secretary of State Brian Kemp on Friday launched a petition on his campaign website to get Georgians to urge the Department of Homeland Security to "demand the truth" from the federal agency. "We deserve answers and those responsible for these failed cyber hacks must be held responsible for their dangerous behavior," Kemp, a likely candidate for governor of Georgia in 2018, writes on the site.

The petition is the Republican's latest effort to glean answers from Homeland Security after Kemp's staff uncovered an apparent attempt to hack into Georgia's election systems in November. The attempt was traced back to a Homeland Security computer. DHS has maintained that no attempt to hack took place and said a federal contractor in Brunswick was making legitimate use of the secretary of state's website.[/indentr]

Henny Bogan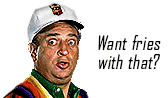 Comrade, I noticed you used the word "intelligence" several times in your story. Suggest you take out that word and replace it with the word [expletive deleted]. It would read considerably better. Stay warm.