Commrad Vilhelm
Comrades, I am very confused. I have recently been in Israel for FSB mission. I found the IDF forces to be very hospitable and intelligent people. Tell me again why we are helping Hamas and Hezbollah and anyone else trying to destroy them?

Fraulein Frankenfeinstein

These comradettes remind me of myself back when...
I do not think our Moooslimic friends will be pleased! No wonder dear Leader snubbed Netanyahu.


R.O.C.K. in the USSA

Comrade Commrad - these evil Israeli hos - why - why - I DENOUNCE them!! And then I denounce them again. Nothing good could ever come from Nazareth, um, I mean from Israel. These are spies. You can tell. Rethuglikan spies and, well, because, Bush.


Comrade Whoopie

Zionist oppressors. BAH!


Grigori E.R.

Your confusion is understandable Commrad Vilhelm. Behind those lovely smiles lies a force to be reckoned with:
This is why I have an all female staff of bodyguards. Who would think these lovely young women to be deadly?

Gulag 4 Alfred

Grigori E.R.
Behind those lovely smiles lies a force to be reckoned with:
Not like like the force Dear Leader is amassing across the globe:

Father Prog Theocritus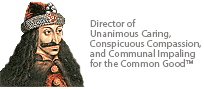 The Israeli Defense Force must be done away with, because it doesn't murder people randomly out of hatred, like any good progressive.

Ask anyone who takes two loads of phlegm to pronounce his name.I mean, why worry about defense, when you can murder people to make yourself feel big? The IDF is just pikers, hamstrung by morality.Which I, as Father Prog, have entirely foresworn.That means that I, like Anthony Weiner, cannot choke on my own hypocrisy.