TheFineReport.com

The show was suspiciously unfunny for the past 3 1/2 years. But now Saturday Night Live announces:
"Now that it looks like Obama is out, we're going to be funny again! - and we're going to premiere at the Democrat Convention!"
Starring the Democrat police speaker line-up:
• Former president Jimmy "I'm no longer the worst president in history" Carter!
• Former president — and everybody's favorite accused rapist and sexual harasser– Bill Clinton!
• Former RINO Republican Governor of Florida Charlie "Benedict Arnold!" Crist!
• U.S. Senator Dick "Turban" Durbin of Illinois!
• Chicago Mayor Rahm "30 shootings a day, and I happen to be gay" Emanuel!
• American's Slut and Law School Graduate (wow!) Sandra "What the @#$% am I doing here?" Fluck
• Congressman Barney "Housing Crisis" Frank of Massachusetts!
• DCCC (huh?) Chairman Congressman Steve "Chosen for my name" Israel of New York!
• Montana State Superintendent of Public Instruction (huh?) Denise Juneau!
• Lieutenant General Claudia "Also chosen only for my name" Kennedy!
• Congresswoman Barbara "Left of left" Lee of California!
• Caroline "Obama's such a liar!" Kennedy! (also chosen for her name; aka "Mumbles Caroline")
• U.S. Senator John "I lied about my medals!" Kerry of Massachusetts!
• Obama Campaign Co-Chair Eva "Brains of the operation" Longoria making fun of Mitt Romney with her 'empty bra' routine!
• U.S. Senator Barbara Mikulski of Maryland, together with the women of the U.S. Senate! (Is that a chorus? — Are they going to sing?)
• House Democratic Leader Crazy Nancy Pelosi and her Band of Fools!
• Senate Majority Leader Harry "I'm somehow worth $10 million"" Reid of Nevada!
• U.S. Senator Charles "Chuck you" Schumer of New York!
• The Obamacare Reichsfuhrer Kathleen Sebelius!
• Failed Los Angeles Mayor, and Democratic Convention Chair ( -- Chair?" Can you say Eastwood, Part II?) Antonio "Failure" Villaraigosa!
• Senate candidate and 1/32nd Jeep Cherokee from Massachusetts Crazy Elizabeth Warren!
• Failed DNC Chair Congresswoman Debbie Whatshername Schultz!
• Not speaking, but remaining in her four seats, First Glutton Michelle "@#$%" Obama!
• Also not speaking, but present in the audience, Al "Da white man did all dat" Sharpton!
• And special guest host, Barack "Insane Hussein" Obama!
• Featuring the SNL band honoring the ladies, with their favorite song, "Lying Ass Bitch!"
~
"BWAAAA-HAAAAAAA!!!! What a bunch of GOP idiots!"

"Uh? Whattaya mean, that's the Democrat line-up?!... I think I need to sit down. Where are all the chairs?"
The conveniently unfunny 'Saturday Night Live' Obama-imitator and complete sell-out, Fred Armisen ponders his future:
"Maybe Romney is 1/32 black..."
http://thefinereport.com/2012/09/its-sa ... onvention/

Dedhedvedev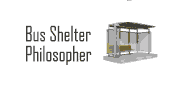 I've heard that Brian "When You Need Us We're Here" Williams will be doing the Fake News skit.


yuri trotynov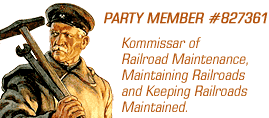 And let's not forget the propaganda wing of the People's Party™, that fun bunch from BSNBS, Racheal "Bull Dyke" Maddow, Ed "Your An Idiot Because Your Not Me" Schultz, Chris "Thrill Up My Leg and Prez Gizz Down My Chin" Matthews and the rest of the most equal and honest reporters at the People's Network™. Dear Leader's words must be heard!


Sugar Daddy Bear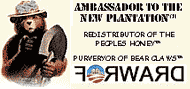 Comrade Fine,
Here in the Peoplz Republik of Illinoiz we refer to the Senator as "dick" Turbin
The Chitcago mayor is referred to as the Tiny Dancer™ known as Rahm Emanuelle
Proper references mean things. Lots of things.